Cowboys still seeking answers in backfield without Murray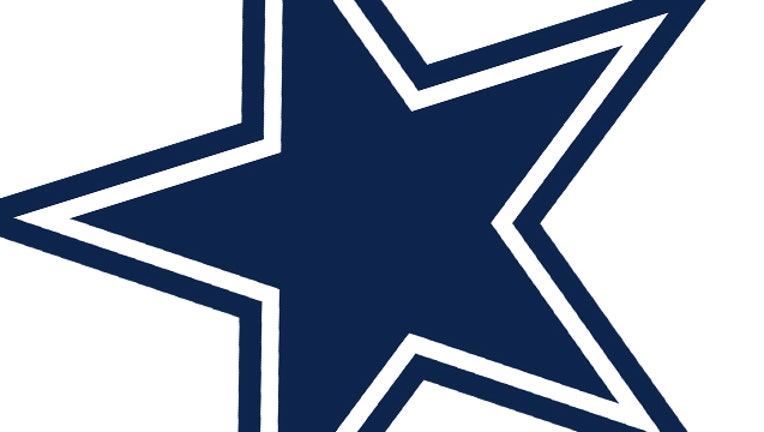 article
IRVING, Texas (AP) — With Dallas trying to survive until Tony Romo and Dez Bryant return from injuries, it's difficult to gauge how much the Cowboys miss DeMarco Murray with the NFL rushing champion now in Philadelphia.
Then again, maybe they could have leaned on their workhorse running back from a year ago a little more to try to stay in contention. Not that they can concern themselves with a potentially painful "what if" should the season end without a repeat of an NFC East title or a trip to the playoffs.
"I really don't go down that road," offensive coordinator Scott Linehan said. "We're on a quest to find what our next answer's going to be from a consistent standpoint in the running game or as a football team. We've had some temporary setbacks with some guys that we kind of rely on, our quarterback, our receiver. We've got some new running backs. We're a work in progress."
Joseph Randle fleetingly looked like the answer in a dominant first quarter against Atlanta in Week 3, but faded along with the rest of the Cowboys in a 39-28 loss in the first game after Romo broke his left collarbone.
A week later, Lance Dunbar had a strong first half against New Orleans before tearing the ACL in his left knee while returning the second-half kickoff in a 26-20 loss in overtime.
Darren McFadden, the free agent signed a day after Murray bolted for the Eagles in March, hasn't had a chance to show what he can do. Neither has Christine Michael, who came in a trade with Seattle the week the season started.
There are indications both will get more chances when the Cowboys (2-3), winless in three straight without Romo and Bryant, return from their bye Oct. 25 at the Giants.
"I think we as running backs, we've got to look at ourselves first," running backs coach Gary Brown said. "We've got to make sure that we're hitting on reads correctly. We have to make sure we take advantage of the holes that are there."
Those were the things Murray did well in breaking NFL career rushing leader Emmitt Smith's franchise record with 1,845 yards last season, when Dallas went 12-4 and won a playoff game for the first time since 2009. Murray set an NFL record by rushing for at least 100 yards in the first eight games. Now, the Cowboys are on their longest season-opening stretch without a 100-yard rusher since 2005.
Part of Dallas' reasoning for letting Murray go was that a young offensive line anchored by three first-round picks since 2011 could clear the way for anybody. But even the blocking doesn't look as good, with the Cowboys averaging 41 fewer yards rushing per game, and half a yard less per carry.
Dallas is 19th in the NFL in rushing after finishing second last season.
"By the end of last year, we were focusing on other things," center Travis Frederick said. "And now we're back and we're trying to re-hone everything back into where we were. It's kind of just been a shift. I don't know what to attribute it to. But I don't think it's any particular thing. I think it's just collective."
And now the Cowboys are dealing with a change at quarterback, too.
Matt Cassel will start against the Giants because the offense was ineffective for long stretches with Brandon Weeden, who didn't make many plays downfield with defenses crowding the line of scrimmage to stop the run.
Cassel's Dallas debut might include Bryant, out since the opener with a broken right foot. The star receiver did conditioning work in practice this week.
Even before Romo and Bryant were sidelined, the Cowboys' run game wasn't close to matching the production with Murray.
Randle and McFadden are both averaging about 3.5 yards per carry, not including Randle's 85 yards from the first three carries against the Falcons. He had 2 yards on 11 runs the rest of the game.
And without Dunbar's burst of production from the first half against the Saints, Dallas is well short of 4 yards per carry after averaging 4.6 with Murray a year ago.
The bottom line: The Cowboys still controlled games with the run when defenses were trying to stop them last year, and it's not happening in 2015.
"I don't think we panic," 13th-year tight end Jason Witten said. "We stick with it. As you saw last year, we have been at our best and it was our identity of sticking with it. The difference between those runs being good runs and great runs is sometimes the extra block. It's the line, it's the tight ends, it's the receivers, it's everybody."
But it's not the missing Murray, the Cowboys say.
"I think anytime you have a great player like that, you miss him," Brown said. "But I think we have enough guys here that can make up for those yards."
The usual suspects will try again after the bye.
___
Online:
AP NFL website: www.pro32.ap.org and www.twitter.com/AP_NFL
___
Follow Schuyler Dixon on Twitter at https://twitter.com/apschuyler