Cubs rally for 4 runs in 9th, beat Giants 6-5 to win NLDS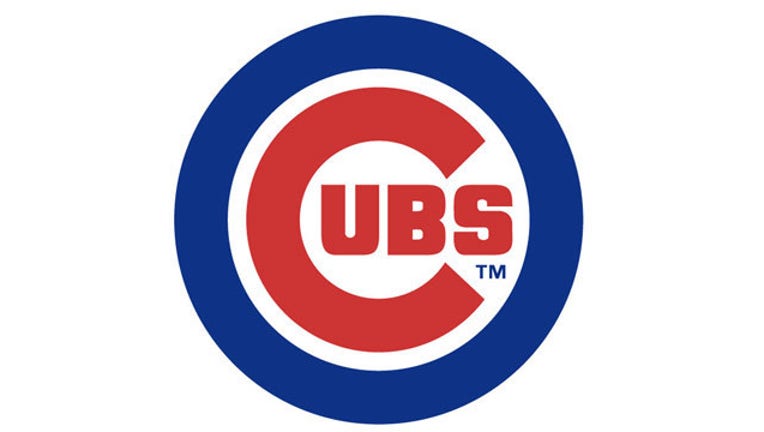 article
SAN FRANCISCO (AP) — Kris Bryant tossed his glove high in the air, Jake Arrieta jumped over the dugout railing and the rest of the Chicago Cubs rushed to join the celebration.
Pure revelry and a sigh of relief, all at once.
World Series favorites since opening day, the Cubs took another step in their championship chase Tuesday night by rallying for four runs in the ninth inning of Game 4 to beat San Francisco 6-5 and win their NL Division Series.
"You could see it coming. You could see little signs. We've done it before and the guys, we don't quit," Cubs center fielder Dexter Fowler said. "It's a little more special doing it here. They for sure were thinking that they won it. But we play 27 outs and we don't give up until we win."
Javier Baez's tiebreaking single capped the comeback against a beleaguered bullpen that sabotaged the Giants one last time.
Four wins from their first pennant since 1945, the Cubs will open the NL Championship Series at Wrigley Field on Saturday against the Los Angeles Dodgers or Washington Nationals. That matchup is tied 2-all heading into the deciding Game 5 on Thursday.
Before that, the team with the best regular-season record (103-58) in the majors this year will get a few days of rest. Chicago was swept by the New York Mets in the NLCS last year and is still seeking its first World Series title since 1908.
"Expectations is a good word. Because normally it means that you have something good attached to it at the other side," manager Joe Maddon said.
And after finishing off the resilient Giants, the Cubs should have their rotation all lined up for the NLCS.
"Pressure, expectations — I want our guys to thrive on those two words for the years to come. I want the organization to. In the end that means there's a lot expected of you. Good. There should be. We should all have a lot expected of us," Maddon added. "So all those things I want to have us channel in a positive direction."
Held to two hits over eight innings by Matt Moore, the Cubs trailed 5-2 heading to the ninth.
No matter. One big rally ended San Francisco's 10-game winning streak when facing postseason elimination.
Pinch-hitter Willson Contreras tied it with a two-run single with none out. Baez singled in the go-ahead run two batters later, and the Cubs capitalized on Gold Glove shortstop Brandon Crawford's second costly error and more untimely blunders by the Giants' once-reliable relief staff.
One day after getting tagged in the eighth inning, Aroldis Chapman closed this one out by striking out the side in order. When he set down Brandon Belt to end it, Chapman's teammates rushed to the mound to hug him and begin their celebration.
Maddon has his confident, power-hitting Cubs on an October roll. They already beat All-Star Johnny Cueto and ex-Cubs pitcher Jeff Samardzija, then waited until Moore's stellar outing was done to pounce.
"With this team, the big thing is we never give up, we never quit," said lefty Jon Lester, who figures to start the NLCS opener. "We always feel like we have a chance, whether it's the first inning or the ninth inning."
Soon-to-retire David Ross homered to start the third, hit a sacrifice fly in the fifth and threw out Denard Span trying to steal.
Downright unflappable for years in these pressure-packed situations, the Giants won World Series championships in 2010, '12 and '14. This was the club's first postseason series defeat in the last 12.
"We don't think we're going to win the World Series every even year. I mean, it took 50-something years to get one here," quipped manager Bruce Bochy, whose bullpen management was scrutinized throughout a disappointing second half.
The orange towel-waving sellout crowd of 43,166, perhaps spoiled this decade by the every-other-year title success, had been counting on a few more games by the bay this October.
Moore, acquired from Tampa Bay at the Aug. 1 trade deadline for games of this magnitude, struck out 10 as his former Rays manager — Maddon — watched from the other dugout.
Long after Cubs starter John Lackey's night was done with just four innings, Hector Rondon pitched the eighth for the win.
WHAT CURSE?
Lester doesn't buy all the superstition surrounding Chicago's championship drought.
"Nobody really cares in there about a curse or a goat or anything else," he said. "If we make a mistake, we're not going to blame it on a curse or anything else like that. We're going to blame it on ourselves and be accountable for it and move on to the next play or the next moment. ... We've got too many young guys in there that don't even know what that stuff is, you know what I mean? So, it's almost better to play naive and just go out and worry about us, worry about the Cubs and not anything else in the past or, like I said, any animals."
POWER PITCHERS
Two pitchers homered for the Cubs in the series: Arrieta on Monday and reliever Travis Wood in Game 2. The 1924 New York Giants were the only other team to have two pitchers go deep in a postseason series, according to ESPN Stats & Info.
"That's pretty incredible, isn't it?" Maddon said.
GIANTS INJURIES
Left fielder Angel Pagan missed his second straight start with back spasms, and third baseman Eduardo Nunez's strained right hamstring is still slow to heal, leaving the Giants to contemplate replacing one on the roster. But no move was made before the game.
CRAWFORD'S MISCUES
The shortstop was the first Giants player to commit two errors in a postseason game since Don Mueller on Sept. 29, 1954, in Game 1 of the World Series.