Defiance and anticipation from fans at Euro 2016 opener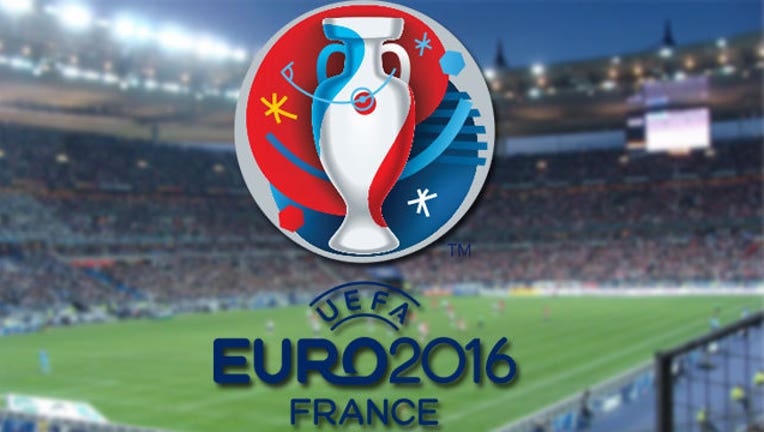 article
SAINT-DENIS, France (AP) — Outside the Stade de France, there was anticipation — and defiance — from supporters as the venue prepared to stage the European Championship opener on Friday amid intense security.
France was kicking off the month-long soccer festivities with a game against Romania seven months after the national stadium was targeted by suicide bombers as the team played Germany.
One man died in the blasts at the start of a wave of extremist attacks that killed 130 people in total across the French capital on the night of Nov. 13. The country has been under a state of emergency since then, requiring an unprecedented level of security to cope with the anticipated arrival of more than one million soccer fans.
Security agent Samuel Leclercq is part of the 90,000-strong force of police, soldiers and private guards assembled to protect the biggest sporting event in France since the 1998 World Cup.
"That day we saw fear in people's eyes," Leclercq said, recalling the Nov. 13 attacks. "I saw a father hold his daughter, he was really frightened. Now we look at the fans and people's attitude and we spot the odd one out right away."
But fans from near and far have not been deterred from traveling to France to see the first expanded 24-team European Championship, featuring 51 matches spread across 10 stadiums.
"We live in a free country and we are here to party and nobody will stop us from partying," France fan Dominik Kovacic said. "We are here to have fun."
Several dozen white vans of the French CRS riot police were dotted around near the train station and down side streets close to the stadium. One police officer stood with a rifle resting on his folded arms, while behind him a line of white vans snaked down the road for some 50 meters.
But it was a calm atmosphere, with some gun-wielding police officers posing for selfies with fans.
The security operation didn't feel intrusive to a fan who has flown in from Myanmar to spend a few days at Euro 2016.
"It's good for our safety," 35-year-old Kyaw Zaw Han said. "I feel safe ... it's very exciting."
As they drank beer in the hours before kickoff, some home fans were wrapped in Tricolors and others were painted in the blue, white and red of the French flag.
"We don't care about terrorism," France fan Nicolas Tommeray said. "We just want a victory (by the team) and to enjoy."
The message from hairdresser Gerald Ge was direct: "We are not afraid."
___
AP Sports Writer Jerome Pugmire contributed to this report.
___
Rob Harris can be followed at www.twitter.com/RobHarris and www.facebook.com/RobHarrisReports
___
This version removes the reference to there being no fatalities outside the Stade de France on Nov. 13