Former Longhorn Myles Turner 11th pick in NBA Draft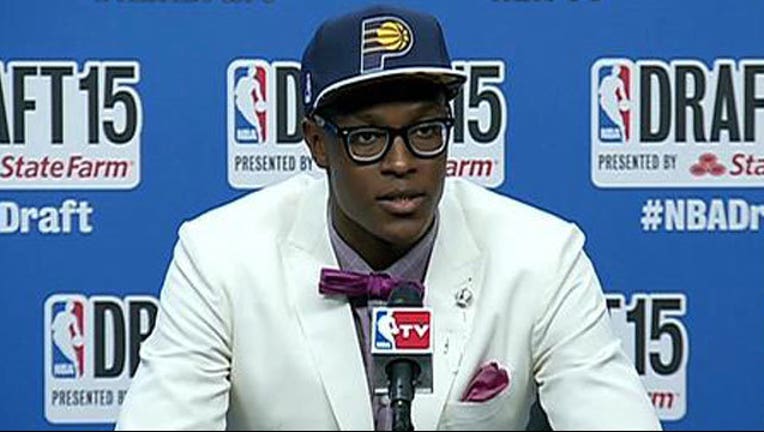 article
INDIANAPOLIS (AP) - The Indiana Pacers have selected Texas big man Myles Turner with the 11th overall pick in the NBA Draft.
Turner, at 6-foot-11 and 240 pounds, averaged 10.8 points, 6.5 rebounds, and 2.6 blocks as a freshman last season.
The Pacers, who want to go with a faster, smaller lineup next season, are looking for their two draft picks to make an impact right away and potentially fill a starting role down the road.
The Pacers also must prepare for the possibility that two frontcourt veterans, center Roy Hibbert and forward David West, decide to opt out of the final year of their contracts and join free agency next month.



Copyright 2015 The Associated Press. All rights reserved. This material may not be published, broadcast, rewritten or redistributed.