Former Vanderbilt football player again convicted of rape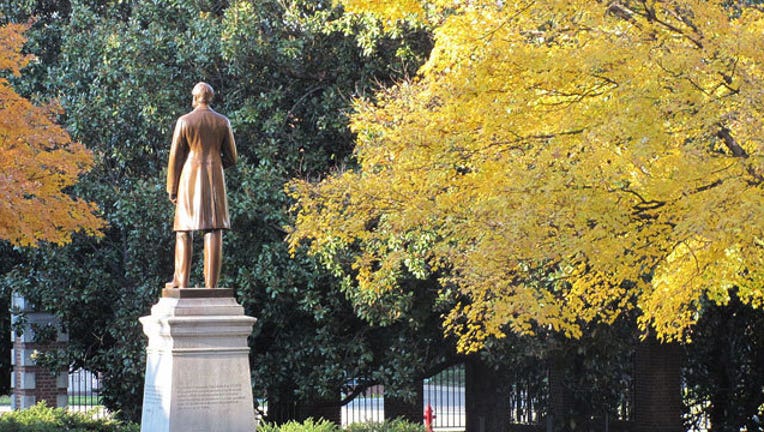 article
NASHVILLE, Tenn. (AP) — A jury has convicted a former Vanderbilt football player of encouraging his teammates to rape an unconscious woman he had been dating. It took jurors just over four hours of deliberation Saturday before finding Brandon Vandenburg guilty on multiple counts of aggravated rape and aggravated sexual battery. In addition, he was convicted of one count of unlawful photography.
The jurors in the case had to decide whether to hold Vandenburg criminally responsible for what other players were accused of doing to the female student in a dorm room in June of 2013.
Four former players were all charged in the case but only two were accused of raping and sexually assaulting the woman.
Vandenburg's attorneys had argued that he was too drunk to form the necessary intent to direct or encourage players he didn't even know to commit the crime.
The defense had maintained that Vandenberg was a newly-arrived recruit to the Nashville school and had asked teammates outside the dorm to help him carry the unconscious woman into his room after he couldn't get her into her apartment. Vandenberg's lawyers told jurors that the other players were on the woman as soon as they got her in the room.
But prosecutors portrayed Vandenburg as a villain who betrayed a woman who trusted him by plying her with alcohol and encouraging others to violate her. Prosecutors said Vandenberg passed out condoms to the other players and then took videos of the crime and sent it to friends as it was happening.
The retrial comes amid a furor over the six month sentence a former Stanford swimmer was given for sexually assaulting an unconscious woman. It also comes during an ongoing debate about sexual assaults on campus.
Vandenburg and Cory Batey were convicted last year but the verdicts were thrown out after it was revealed that a juror had not disclosed that he had been a victim of statutory rape.