Golf returns to the Olympics; Phelps, Biles go for more gold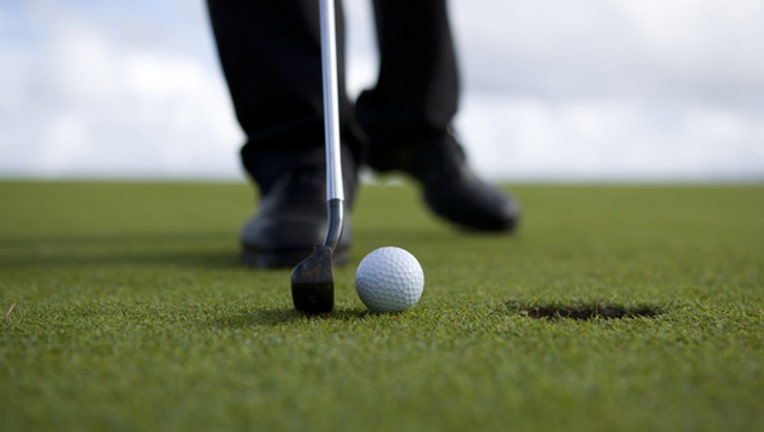 article
RIO DE JANEIRO (AP) — Putting aside the disconcerting lime-like waters at the aquatics center, the focus of the Rio Games turned toward the emerald green fairways of the Olympic Golf Course on Thursday.
Adilson da Silva, who learned the game using tree branches for clubs, put golf back into the Olympics for the first time in 112 years when the lone Brazilian in the field sent his tee shot right down the middle of the fairway.
Da Silva smiled and removed his cap to wave to the sparse crowd that included more golf officials than fans.
The world's top four players — Jason Day, Dustin Johnson, Jordan Spieth and Rory McIlroy — skipped the Rio Games because of Zika fears and safety concerns.
Pervasive violence is an everyday part of Rio, and a police officer was hospitalized after getting shot in the head when he and two others got lost near a slum.
The officers from Brazil's national security force who were sent to Rio for the Olympics relied on a GPS device to navigate unfamiliar streets Wednesday afternoon, but they took a wrong turn off a highway leading to Rio's international airport. Their truck was sprayed with bullets, and officer Helio Vieira was shot.
The Justice Ministry said Vieira was recovering after four hours of surgery and was in stable condition. The other officers sustained minor injuries.
The incident was the bloodiest of several at the start of South America's first Olympic Games. Muggings have been reported among Olympic athletes, officials and journalists.
A total of 21 gold medals are up for grabs in 11 sports Thursday with high-powered performances expected from American stars Michael Phelps and Simone Biles.
Phelps, competing Thursday evening in the 200-meter individual medley, is looking for his 22nd Olympic gold medal. Biles hopes to add an individual all-around gold in gymnastics to her collection of three world championship titles and a team Rio gold.
Other highlights from Day 6 of the Rio Games:
SICK SAILOR : Sailing's governing body says Evi van Acker of Belgium reported feeling ill after competing in the Laser Radial class on polluted Guanabara Bay. World Sailing spokesman Darryl Seibel said van Acker, the bronze medalist at London and a favorite to return to the podium in Rio, was evaluated by the chief medical officer after her races. It's not immediately clear whether the illness is because of the polluted water.
BOXERS RELEASED: Two Olympic boxers who were arrested on allegations of sexual assault have been released and one is set to fight on Thursday. Rio organizing committee spokesman Mario Andrada says Jonas Junius of Namibia and Hassan Saada of Morocco were released from police custody on Thursday morning. He says "that doesn't mean the legal process is over" but that Junius "is able to compete." Junius was Namibia's flagbearer at the opening ceremony.
___
AP Summer Games website: http://summergames.ap.org
___
Follow AP Sports Writer Arnie Melendrez Stapleton on Twitter: http://twitter.com/arniestapleton