Nathan Eovaldi to start for the Rangers in Game 1 of the World Series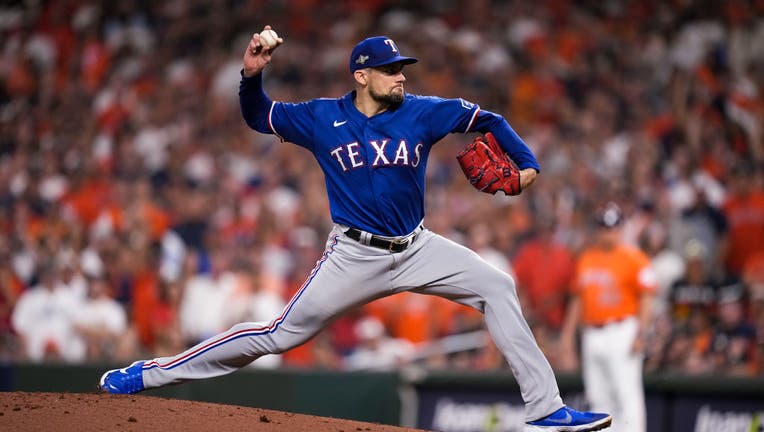 article
ARLINGTON, Texas - The pitching matchup is now set for Game 1 of the World Series on Friday in Arlington.
Nathan Eovaldi, who currently has a 4-0 record in the postseason, will take the mound for the Texas Rangers.
MORE: Texas Rangers News
Pitching for Arizona will be Zach Gallen, who struck out 11 in his appearance against the Rangers in August.
The Rangers said they're going to pay attention to detail this time around, especially since the Diamondbacks took three of the four meetings between the teams in the regular season.
"I remember we didn't play our best baseball. They got a good team. They're fast. They're scrappy. They find ways to score runs, whether it's scoring homers or stringing three, four hits together. We're going to have to be really intentional with our pitching and slow down the base pass, doing the little things right like getting the cutoffs and making sure we're throwing to the right bases," said Rangers' catcher Jonah Heim.
Meanwhile, Max Scherzer sported a bandage over his thumb on his pitching hand at practice on Wednesday.
The All-Star pitcher said he has a cut that is painful but won't impact his performance against Arizona.
The Rangers will have a home-field advantage for Game 1 Friday night at Globe Life Field. But so far this postseason, they've performed better on the road.
All of the World Series games will be on FOX 4.