Rangers in playoffs, near AL West title after edging Angels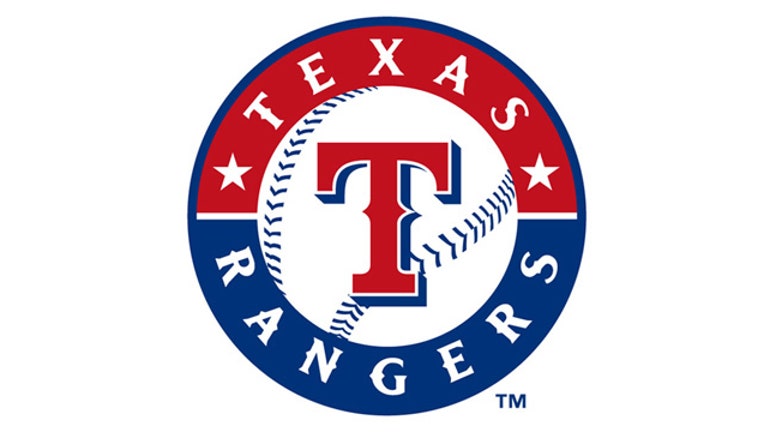 article
ARLINGTON, Texas (AP) — The music was a little louder in the Texas clubhouse, and there was the faint smell of champagne.
Otherwise, the Rangers were still waiting on a bigger celebration — for winning the AL West.
Texas clinched a wild-card spot and moved to the cusp of the division title, with Adrian Beltre's three-run double backing Derek Holland in a 5-3 victory over the Los Angeles Angels on Thursday night.
"We had a toast, yes," first-year manager Jeff Banister said. "We still have a mission to accomplish. And something that as a group of players we all talked about in spring training, when nobody else was talking about it but us."
The Rangers (87-72), in the playoffs for the first time since 2012 after an AL-worst 95 losses last season, are a win or a Houston loss away from their first division title since winning two straight and going to the World Series in 2010-11.
Texas, which fell to Tampa Bay in a playoff for a wild-card spot in 2013, lost ace Yu Darvish to season-ending elbow surgery in spring training and went 7-14 in April.
The Rangers were still eight games out on Aug. 2 but are now on the verge of becoming the fifth team in 40 years — and the first since the Twins in 2006 — to win a division after trailing by that many games in August.
"We knew it was going to be a chance," said shortstop Elvis Andrus, who had a couple of tough plays among five straight balls late to help preserve the lead. "We talked to everybody, we've got 60-something games ahead. Baseball is so crazy. You don't know what's going to happen."
The Angels can't defend their AL West championship, but still have a shot at the second wild card with three games left. Los Angeles (83-76) is a game behind the Astros and tied with Minnesota, which beat Cleveland 4-2.
Beltre, who had the second-most RBIs in the majors in September with 29, broke a 1-all tie with a bases-clearing double off Andrew Heaney (6-4) in the fifth. Beltre scored an insurance run after a leadoff single in the seventh.
"We obviously knew coming in we needed to win every game," said Heaney, who walked a career-high five and has just one win since July 26. "Obviously, that's frustrating for me to feel like I didn't give the team a chance to win."
Holland (4-3), who missed most of the season with a left shoulder strain, allowed three hits and three runs in 6 1-3 innings for his first win since Sept. 5. The left-hander struck out six, including Kole Calhoun three times.
Calhoun also grounded out to Andrus against reliever Jake Diekman with the tying run at third to end the seventh.
Sam Dyson pitched a perfect eighth with help from two strong defensive plays by Andrus, and closer Shawn Tolleson did the same in the ninth for his 35th save in 37 chances.
Albert Pujols hit his 39th home run off Holland in the sixth. He doubled and scored the first run in the second.
HOW ABOUT HAMILTON
Josh Hamilton made a running over-the-shoulder catch in left field as he went to his knees and crashed into the wall. The Texas slugger had arthroscopic surgery to clean up the meniscus in his left knee Sept. 11. It was his third game in the outfield since surgery.
The second-inning play turned what looked like an extra-base hit into a sacrifice fly for Shane Victorino, and Hamilton scrambled to his feet to get the ball back in. Pujols had to run back to third to tag up and barely beat the relay throw.
"It hurt, but it's fine," Hamilton said.
TRAINER'S ROOM
Angels: Manager Mike Scioscia said closer Huston Street (groin) was still unavailable.
Rangers: Chirinos (left shoulder strain) made his second straight start at catcher for the first time since late July.
UP NEXT
Angels: RHP Jered Weaver (7-12, 4.76 ERA) makes his second start of the season against the Rangers. He allowed one run on four hits in six innings in a no-decision when Texas won 2-1 on Sept. 5.
Rangers: LHP Martin Perez (3-6, 4.77) has three straight wins over four starts at home, with a 2.28 ERA in those starts. He gave up two unearned runs in six innings of a 4-2 loss at Houston in his last start.
___
This story corrects a previous version that had Andrew Heaney without a win since July 26. He has one win since then.