Report: Baylor allowed Hammad to play despite incidents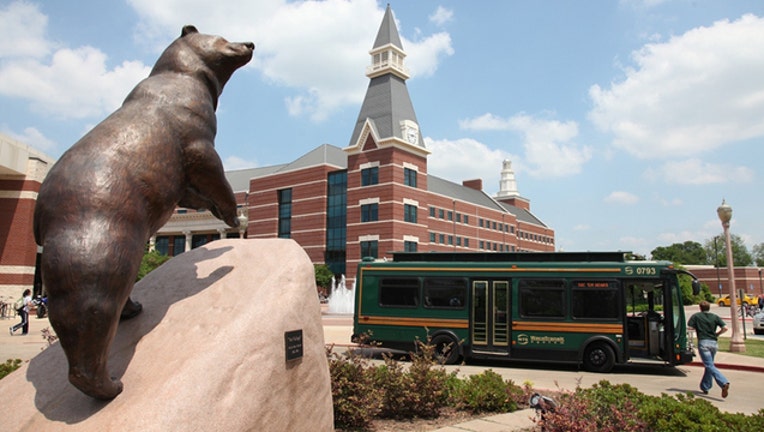 article
WACO, Texas (AP) — A Baylor football player arrested this week on a felony stalking charge was allowed to play in 2015 despite being accused of sexual assault and violating a "no contact" order with the alleged victim, ESPN reported Thursday.
Rami Hammad was suspended from the Baylor football team on Monday after he was charged with stalking, harassing and assaulting a former girlfriend.
ESPN's "Outside the Lines" reported Thursday that a different woman told Baylor officials in September 2015 that after going with Hammad to his apartment, he forced her to perform a sexual act. ESPN did not identify the woman.
The woman told ESPN she did not go to police because she did not perceive the incident to be rape and worried about the repercussions of reporting a football player. Only after an acquaintance told her about a similar encounter with Hammad did she report it to Baylor's Title IX office, which is supposed to enforce federal anti-gender discrimination guidelines.
After Hammad confronted her about reporting him to Baylor officials, the woman requested and received on Sept. 30, 2015, a "no contact" order issued by Baylor that told Hammad to stay away from her, ESPN reported.
Two days later, Hammad confronted her again on campus, yelling at her until two other male students approached. At that point she called Baylor police, but ultimately decided not to press charges.
ESPN reported that it reviewed the no contact order as well as emails the woman received from Baylor.
When contacted by ESPN, Hammad referred questions to Waco criminal defense attorney Phil Martinez. Martinez's office said he is on vacation and he did not immediately respond from The Associated Press for comment.
Baylor officials declined immediate comment Thursday. The school separately faces three federal civil lawsuits by eight women who have accused the school of ignoring or being indifferent to their claims of sexual assault dating back to 2005.
Baylor allowed Hammad to keep playing football despite the no contact order, the call to police and the fact that just a month earlier, the university had hired the Pepper Hamilton law firm to investigate how the school handled sexual assault complaints.
Pepper Hamilton released its findings in May, concluding that Baylor had mishandled sex assault complaints for years and had created a culture that the football program was "above the rules."
In response, Baylor's board of regents demoted President and Chancellor Ken Starr and fired football coach Art Briles, but allowed all of Briles' assistants to stay on staff.
The woman in the Hammad incident told ESPN she declined to participate in Baylor's judicial affairs trial in October because it would be too emotionally upsetting to be near him. She was allowed to have an investigator speak on her behalf.
The woman said she heard nothing from Baylor until receiving a Nov. 12 email telling her to avoid contact with him, what exits to take from a science building, and that she must notify school officials 24 hours in advance if she needed access to any building where she did not have a scheduled class.
The woman said Baylor's Title IX office told her they would not disclose the results of Hammad's judicial affairs trial.
A Baylor spokeswoman said in an email to ESPN that any determination of a Title IX procedure is communicated to both parties and all parties have the right to appeal as well as access to case-related information and investigations.