Report: Ezekiel Elliott could be suspended one or two games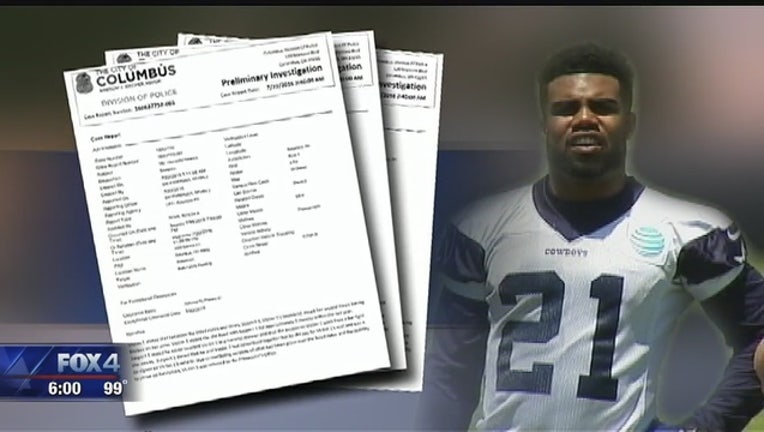 article
Dallas Cowboys RB Ezekiel Elliott could be suspended one or two games after an NFL investigation into a domestic violence allegation, ESPN reports.
ESPN said Friday that Elliott has received the NFL's report on the 2016 allegation against him and he's working on a response, which is likely to be submitted before Cowboys training camp begins on July 24.
Elliott was accused by an ex-girlfriend in Ohio of assaulting her several times in one week, including once incident in a parked car. The district attorney in Columbus, Ohio opted not to file charges due to conflicting information gathered during its investigation.
"The NFL is looking to pin something on him," one source familiar with the investigation told ESPN.
A player in the NFL can be sanctioned by the league even if he does not have any charges filed or legal issues.
Elliott has been involved in other off the field incidents not a part of the NFL investigation. He was caught on camera pulling down the top of a woman at a St. Patricks Day block party on Greenville Ave. in March. He also was a passenger in a car wreck in Uptown earlier this summer that kept him out of OTA's.