Reports: Nick Foles signing 4-year, $88M deal with Jaguars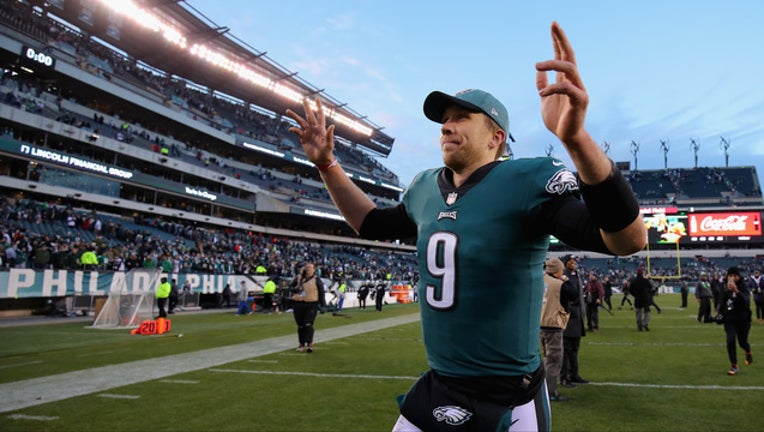 article
PHILADELPHIA (FOX 29) - Nick Foles is signing a 4-year, $88M deal with the Jaguars, according to FOX Sports, which cites multiple sources.
The Philadelphia Eagles announced in February that they would not use the franchise tag on the MVP of Super Bowl LII, allowing him to become a free agent.
"It's hard when you have someone who is incredibly valuable to your organization, the most important position in sports," Eagles vice president of football operations Howie Roseman said during the NFL's annual scouting combine in Indianapolis. "But at the same time, he deserves an opportunity to lead a team. It's a goal of his to lead another team and lead another locker room, and we feel at this point it's the right decision."
Roseman said the Eagles agreed to make the move after Foles expressed his desire during a recent meeting.