Roy Halladay elected to Baseball Hall of Fame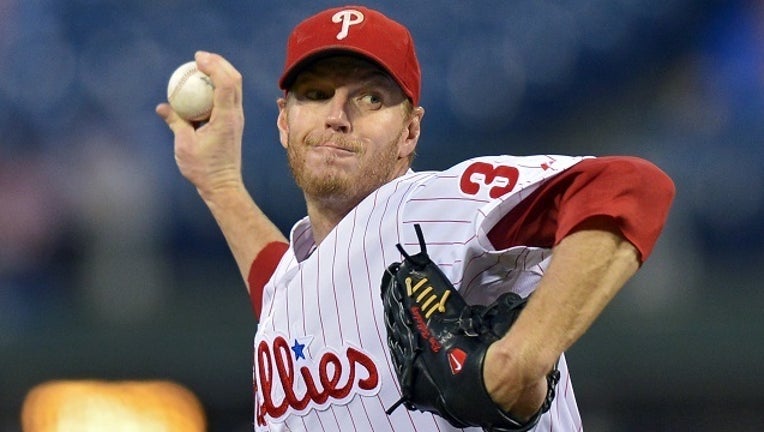 article
PHILADELPHIA (FOX 29) - Former Philadelphia Phillies pitcher Roy Halladay has been posthumously named to the Baseball Hall of Fame 2019.
Tuesday's announcement is tinged with melancholy in the wake of Halladay's death.
The two-time Cy Young Award winner died in November 2017 at age 40 when the airplane he was piloting crashed into the Gulf of Mexico off the coast of Florida.
Halladay went 203-104 with a 3.38 ERA in 12 seasons with Toronto and four for Philadelphia.
MORE: Former Phillies pitcher Roy Halladay killed in plane crash | Remembering Roy Halladay: MLB honors legend gone too soon
In 2010, he pitched a perfect game against the Marlins in May, then threw a no-hitter against Cincinnati in the NL Division Series opener - only the second no-hitter in postseason history after Don Larsen's perfect game for the Yankees against Brooklyn in the 1956 World Series.
Halladay retired at age 36 because of back injuries.
"I want to continue to do things I enjoy doing, spend time with my family," he said when making the announcement.
The Associated Press contributed to this report.