SMU thinking 1984, potential 3-0 start as it prepares for TCU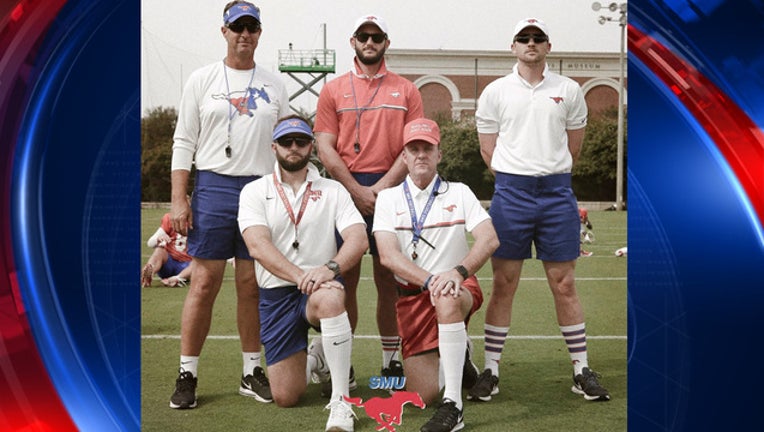 article
SMU head coach Chad Morris and some of his assistants hit the practice field on Tuesday in 1980s-era coaches gear – including the short shorts.
The throwback look was for a reason, as the last time SMU started the season 3-0 was in 1984. The Mustangs are currently 2-0 and have a big obstacle to get to 3-0 – crosstown rival and AP No. 20 TCU.
SMU is embracing the challenge while also acknowledging that it's been decades since the program has been in a position to begin a season so successfully.
"Part of the vision of our program is sweeping the Metroplex," Morris said during his weekly press conference. "It would be huge for this program going forward."
SMU has scored the most points in its first two games in program history in wins over Stephen F. Austin (58-14) and North Texas (24-32). It's 2-0 for the first time since 2009 and just the second time in the post-Death Penalty era.
Saturday afternoon's nationally televised FS1 game (2:30 p.m. CT kickoff) presents a large stage to show the program's improvement in year three under Morris.
"This is the best TCU team that we've faced since I've arrived here," Morris said. "They've got speed, they've got length, they've got great experience.
TCU is 2-0 and knocked off old Southwest Conference foe Arkansas on the road last Saturday, 28-7. The last time SMU beat the Horned Frogs was in 2011 in an OT thriller at pre-renovation Amon Carter Stadium.
"If you need something to get you ready for this game, you got problems," said SMU fifth-year senior Justin Lawler.
So 1984 it is this week during practices on The Hilltop. The usual Billboard hits of 2017 that blare through the speakers have been replaced with a soundtrack more familiar to the current players' parents: Michael Jackson, Prince and Bruce Springsteen.
And a win on Saturday? Well, then SMU and its fans really can start believing the good times have returned.