NWS confirms tornadoes in Smithville and near Cedar Creek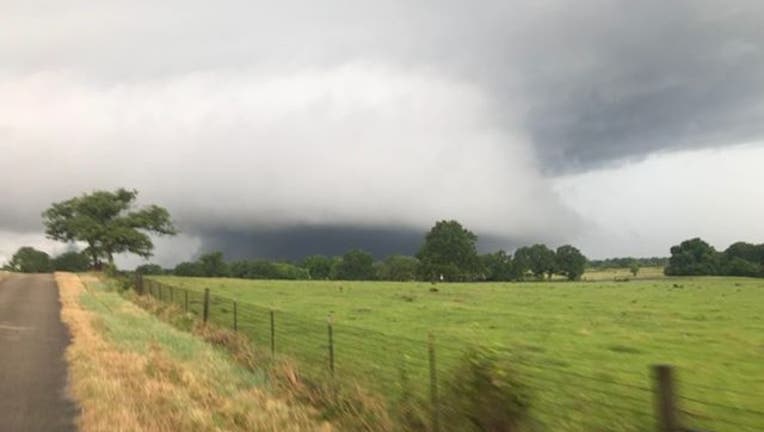 article
AUSTIN, Texas - The National Weather Service confirmed at least two tornadoes in the area as it issued multiple tornado warnings in several Central Texas counties as severe storms swept through the area.
The tornado warnings have expired but Travis and Hays County are under a flash flood warning until 3 p.m. and Travis County is under a flood warning until about 5:30 a.m. tomorrow (5/13).
The National Weather Service says that the Travis County flood warning is for Onion Creek at Highway 183 and the 12000 block of Old San Antonio Road upstream may be flooded.
Just before 11 a.m. the National Weather Service says a confirmed tornado was located about one mile to the northwest of Smithville Airport. 
SIGN UP FOR FOX 7 AUSTIN EMAIL ALERTS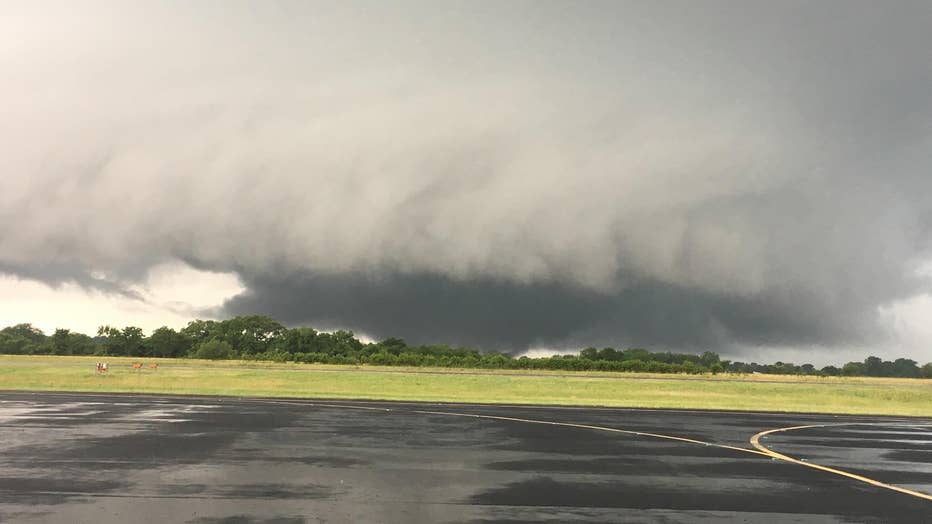 Photo facing west from Smithville Airport in Smithville, Texas, on May 12, 2020. (Smithville City Manager Robert Tamble)
Officials say another confirmed tornado was located at 9:40 a.m. near Cedar Creek, or 10 miles southwest of Bastrop.
A Flash Flood Warning means that flooding is imminent or occurring. If you are in the area you're advised to move to higher ground immediately. Residents living along streams and creeks should take immediate precautions to protect life and property.
Turn around, don't drown when encountering flooded roads. Most flood deaths occur in vehicles.
Excessive runoff from heavy rainfall can cause flooding of small creeks and streams, urban areas, highways, streets and underpasses as well as other drainage areas and low lying spots.
Hays County was under a tornado warning until 1 p.m. Bastrop County was under a tornado warning until 12 p.m.
Fayette County had originally been under a tornado warning until 10 a.m. while Caldwell County was under a tornado warning until 9:45 a.m.
If you're in the area of a tornado, officials say to take cover. Move to a basement or an interior room on the lowest floor of a sturdy building. Avoid windows. If you are outdoors, in a mobile home, or in a vehicle, move to the closest substantial shelter and protect yourself from flying debris.
Motorists should not take shelter under highway overpasses. If you cannot safely drive away from the tornado, as a last resort, either park your vehicle and stay put, or abandon your vehicle and lie down in a low lying area and protect yourself from flying debris.
Torrential rainfall is occurring with this storm, and may lead to flash flooding. Do not drive your vehicle through flooded roadways.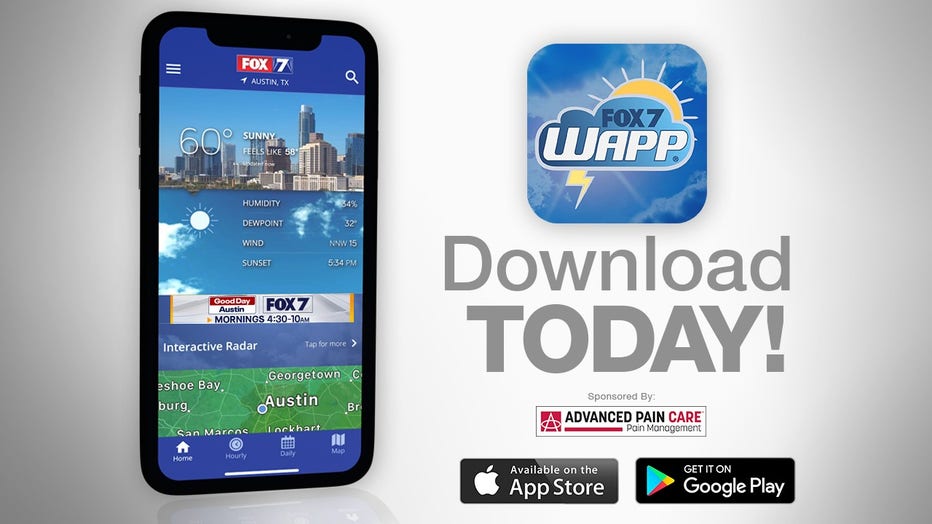 Track your local forecast for the Austin area quickly with the free FOX 7 WAPP. The design gives you radar, hourly, and 7-day weather information just by scrolling. Our weather alerts will warn you early and help you stay safe during storms.