Record tornadoes reported this year, scientists say tornado alley seems to be expanding
HOUSTON - It has been an unusually busy and early start to severe weather season, especially across the Ark-La-Tex, Mississippi River Valley, Tennessee Valley, and other parts of the Southeast.
There have already been multiple tornado outbreaks this year well above the norm for January, February, and March. In January of this year, we've had 168 tornado reports leading to 8 deaths, 55 tornadoes leading to one death in February, and a whopping 252 tornado reports leading to a massive 47 fatalities in March.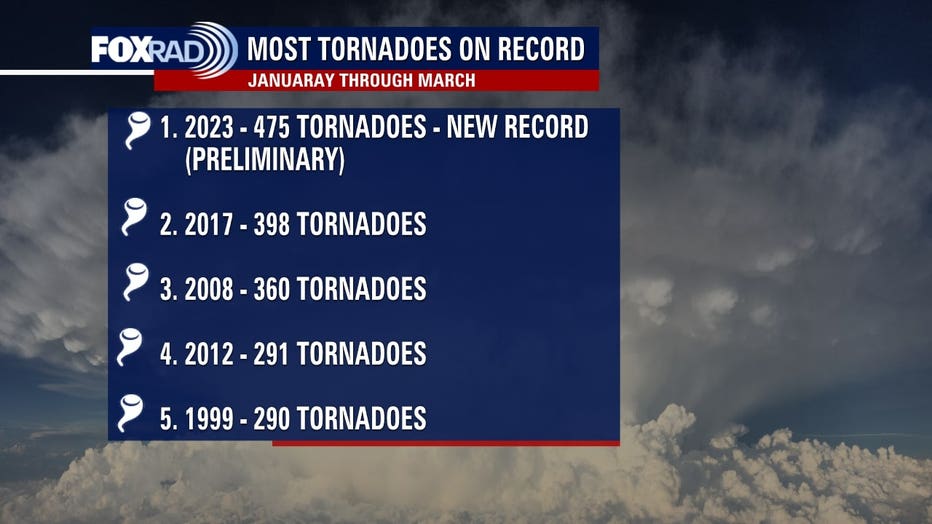 These numbers are well above the historical average for these months and set a new record for the most number of tornadoes reported in the United States for the first 3 months of the year!
This data comes from the Storm Prediction Center and is preliminary. These tornado outbreaks were not just in what is considered the "traditional" tornado alley in the central U.S., which expands from North Texas through Oklahoma and Kansas and up into South Dakota.
KEEP UP WITH HOUSTON WEATHER - DOWNLOAD FOX 26 WEATHER APP
But some of these deadly twisters happened outside the traditional tornado alley off to the east including parts of Alabama, Arkansas, and Mississippi.
Scientists are not exactly sure why more tornadoes are occurring outside of tornado alley more frequently, but this increase has led to more deaths as tornadoes are hitting more densely populated areas in the southeast. Many of these twisters are happening earlier in the year as well as outside of the typical peak of severe weather season. This just reiterates the thinking that you need to be ready for severe weather at any time of the year and in any part of the country.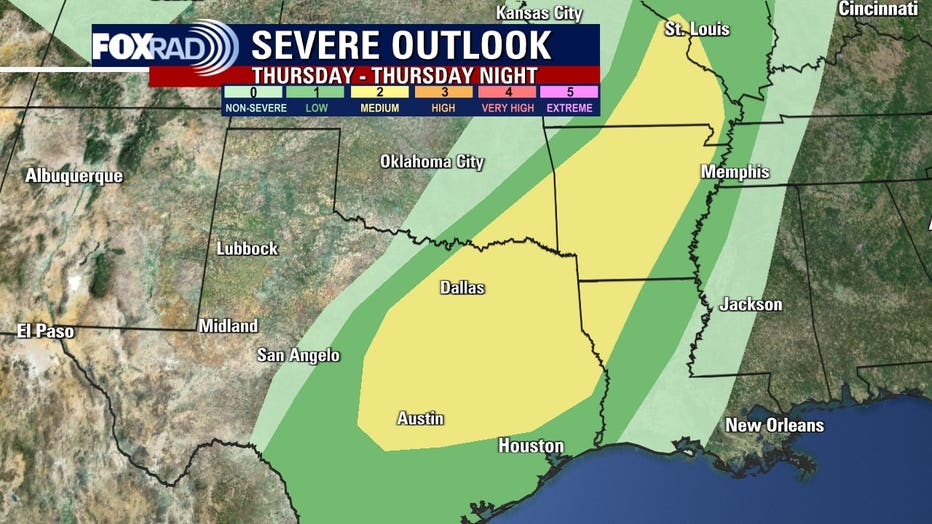 The severe threat will be increasing once again for some areas across the Mississippi River Valley and the southeast over the next few days.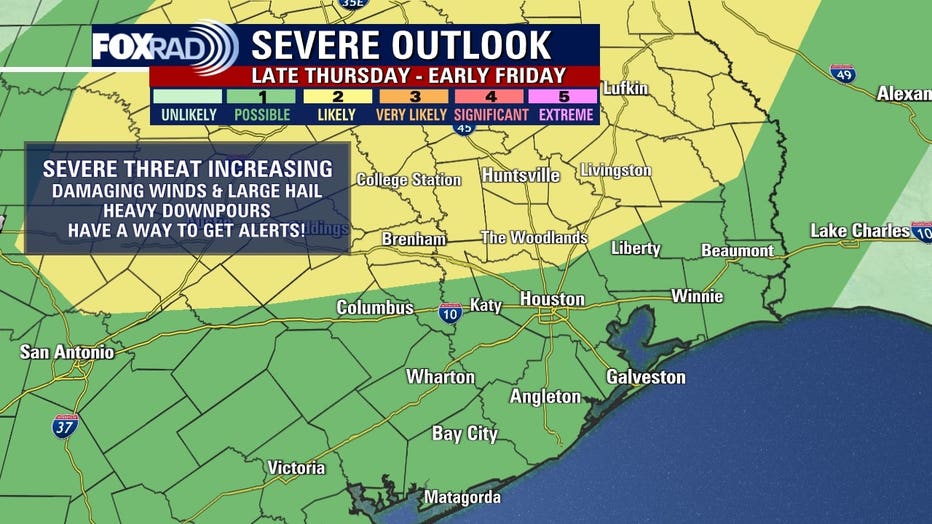 SUGGESTED: Southeast Texas weather: Timeline of possible strong storms, heavy rain in Houston
This severe threat will extend into southeast Texas on Thursday evening and linger through Friday afternoon.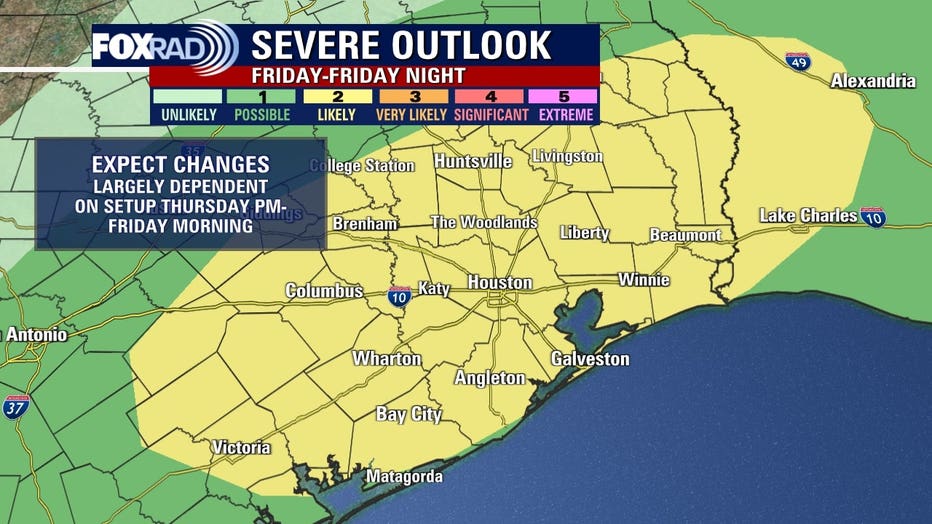 The main threats for the Houston area will be some damaging wind gusts, hail, and heavy rain Thursday from 7 p.m. until 2 a.m. on Friday morning.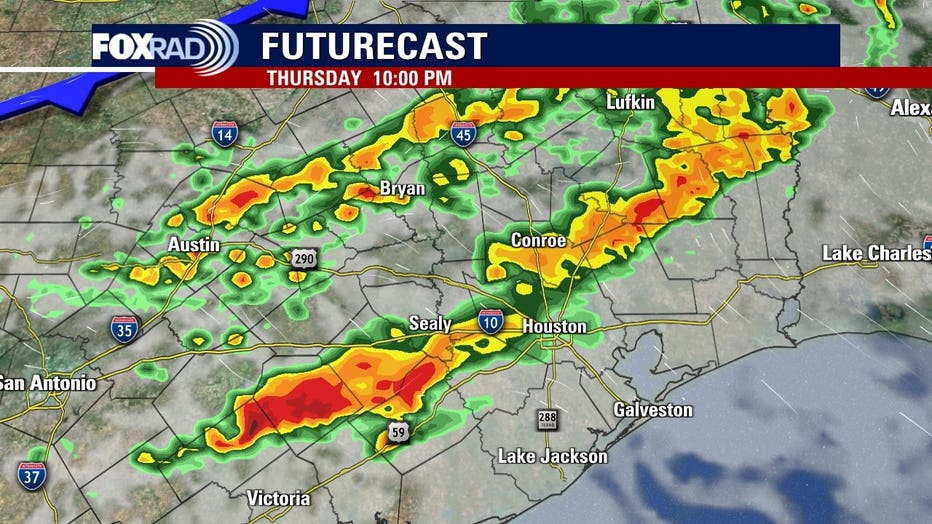 The highest risk will be north up around Brenham and Huntsville on Thursday evening then shift south. The severe threat increases to a Category 2 out of 5 for Houston Friday morning and afternoon just ahead of a cold front. Once again wind gusts near 60 mph, large hail, and heavy downpours are possible.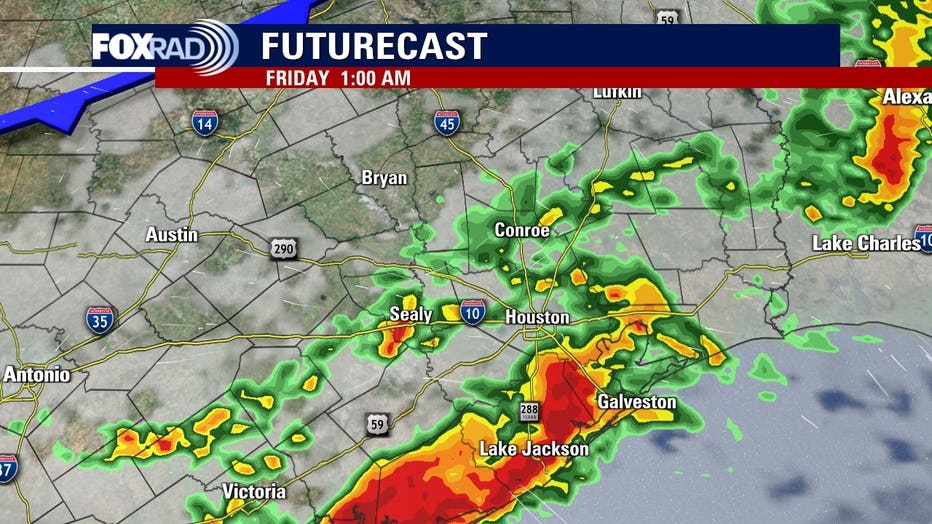 Rain totals will likely be from 0.5" to 1.5" Thursday through Friday for Houston with higher 2-3" amounts possible north of Houston around Huntsville and Conroe.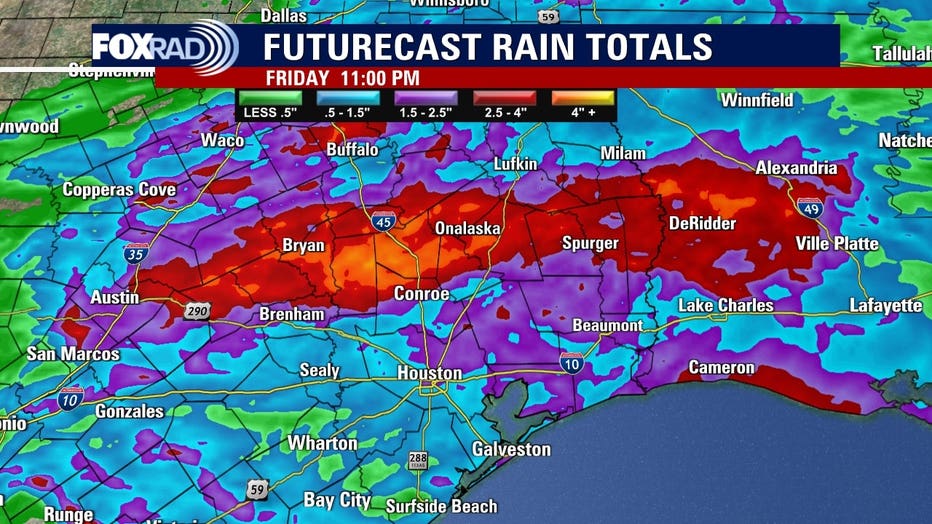 Remember you can keep track of all of these weather changes and get any alerts of watches and warnings by downloading the FOX 26 weather app.