Texas winter weather: Ice storms, freezing rain expected across Central and North Texas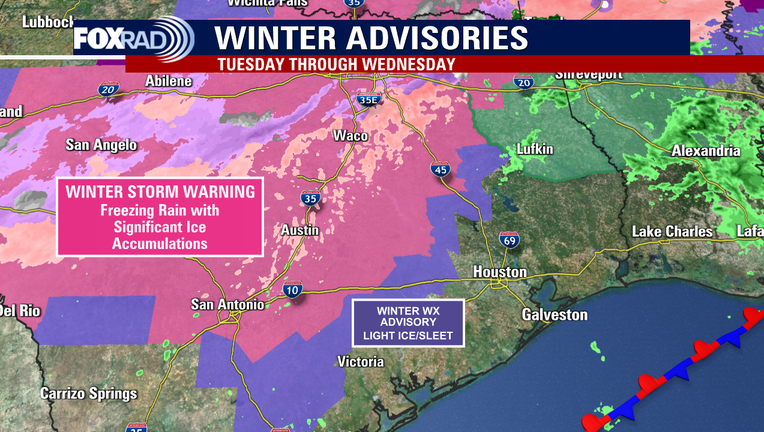 article
Houston - A winter storm warning was issued across a large portion of Texas. An ice storm along with freezing rain is expected for central and north Texas while areas around Houston will see several cold and rainy days.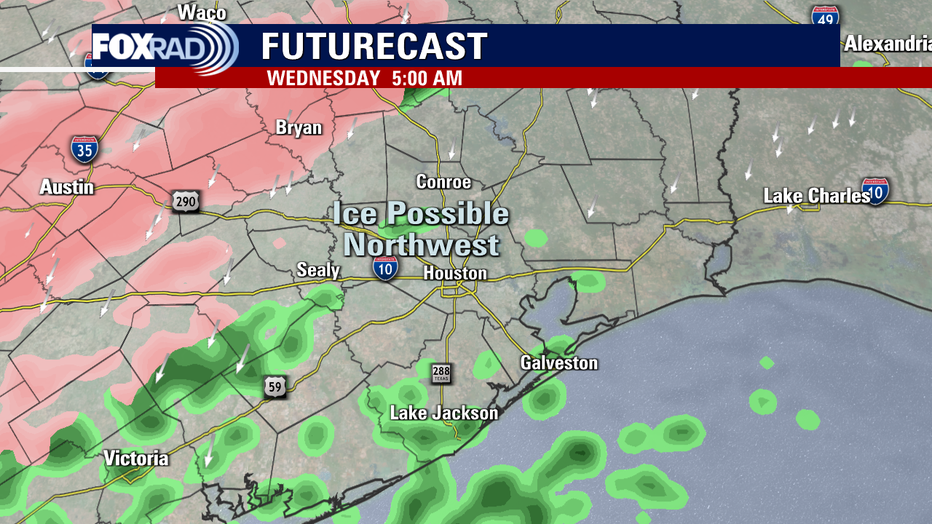 Arctic air continues to surge across the Plains and fill the Lone Star State, with moisture from the Gulf of Mexico and the Pacific Ocean flowing in from above in the higher altitudes. Conditions look right for multiple days of the threat of dangerous freezing rain and other winter weather hazards.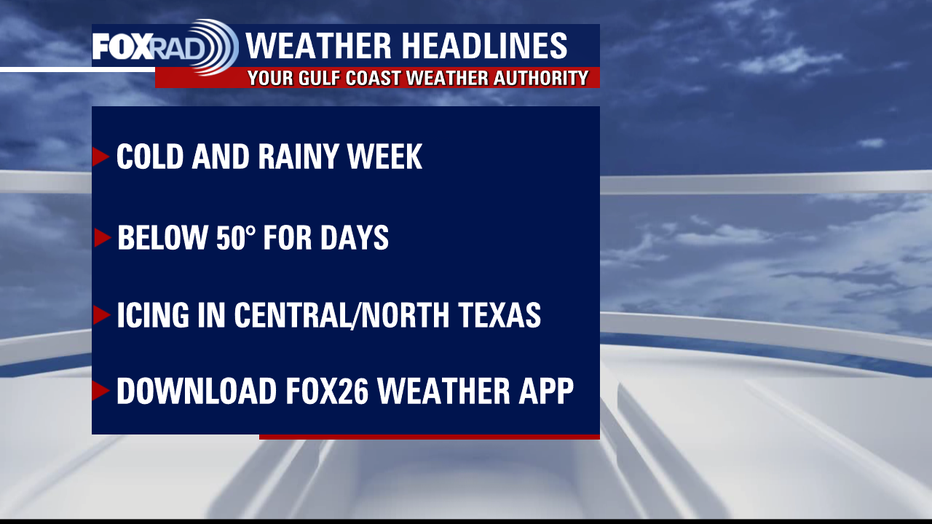 Most of the Houston area will only see chilly and wet days. The temperature is expected to stay below 50 degrees for the next three days. 
Just to the northwest of Houston, around the Brazos Valley region, a Winter Weather Warning has been issued through Wednesday morning for Brazos, Burleson, Madison and Washington counties. A Winter Weather Advisory has been issued through Wednesday morning for Austin, Colorado, Grimes, Houston and Walker counties.
Temperatures near the freezing mark would lead to multiple rounds of light mixed precipitation.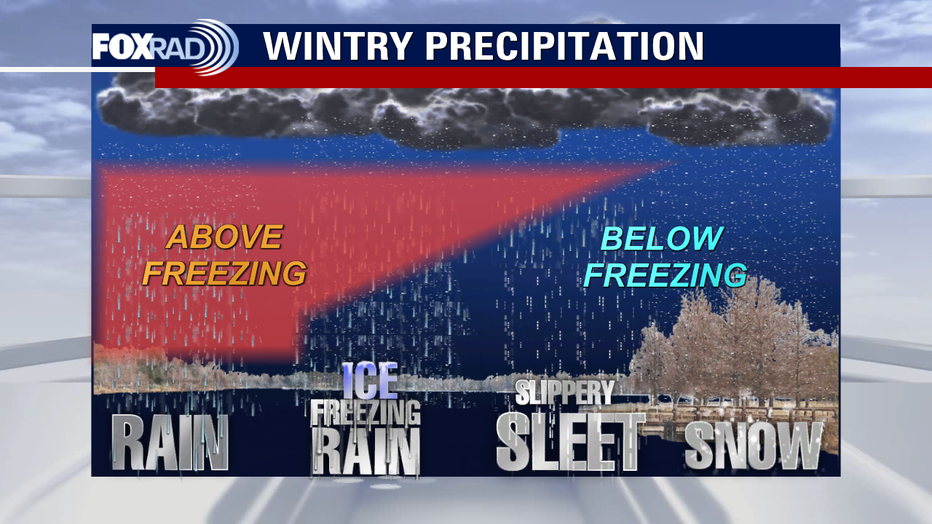 The most dangerous threat right now looks to be freezing rain. 
Freezing rain forms when the layer of cold air at the surface is so thin that raindrops do not have enough time to freeze before reaching the ground. Instead, the water freezes on contact with the surface, creating a coating of ice on whatever the raindrops fall on. Roadways can become slippery and dangerous.
On Tuesday, the Austin Fire Department reported dozens of crashes, including one that involved 10 cars and at least one fatality. Arlington police also said they responded to several wrecks since Monday night, including a deadly rollover crash.
 Ice forming on power lines or tree branches could also cause power outages.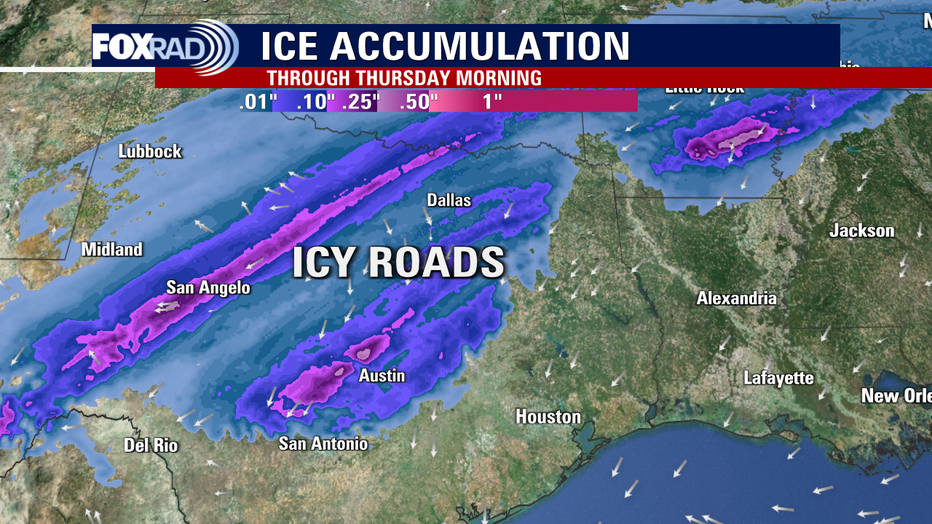 Houston should prepare for a chilly and wet start to the week. Monday and Tuesday should only be drizzle or light showers if you see rain. 
Expect more widespread showers and some downpours on Wednesday and Thursday as another front will clear out the skies. 
Seasonal temperatures return for the end of the week along with the sun. Those mostly sunny skies will remain into the weekend.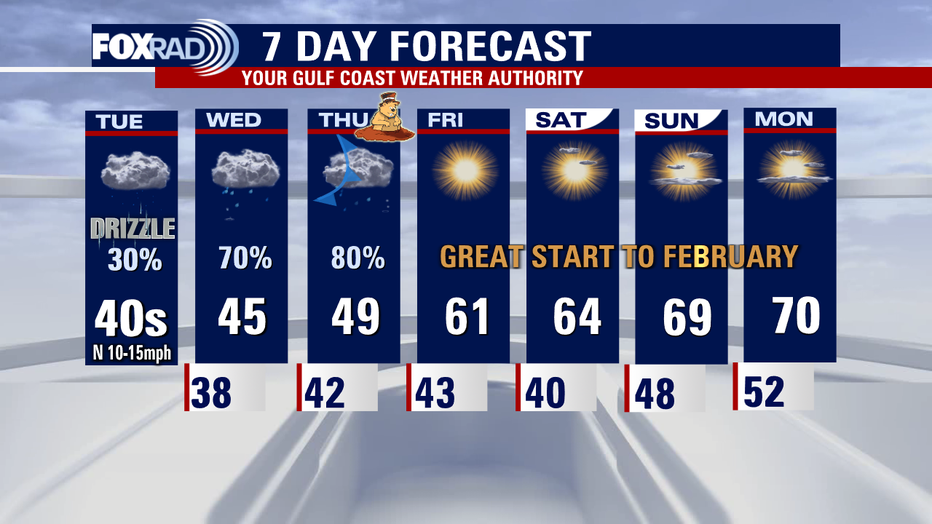 Freezing rain will also be possible across parts of Arkansas and West Tennessee. This will likely occur between late Tuesday and Wednesday. Ice accretions could reach upward of a quarter-inch in this region, leading to power outages and dangerous travel.
Ice Storm Warnings have been issued for those areas, including as far south as northern Mississippi.
ERCOT, Texas' electric power grid manager, said it is monitoring the threat of frozen precipitation for the Lone Star State but believes it will have enough electrical generation to meet the demands of its more than 26 million customers.