Weather Facts: Severe Weather Outlook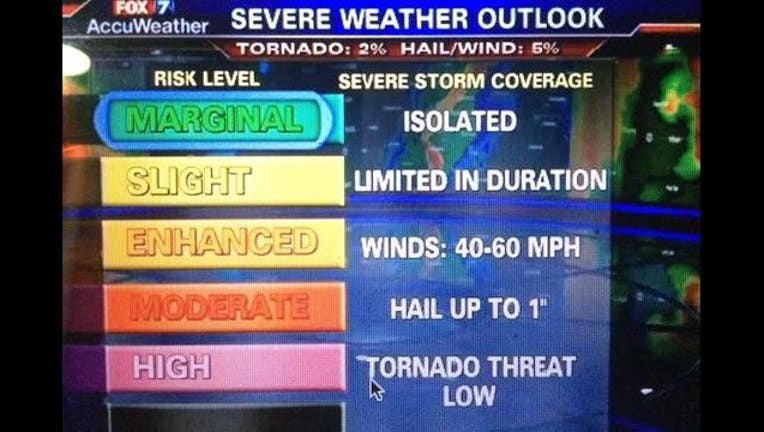 article
AUSTIN, Texas - This time of year we show you the severe weather outlook so you know what is coming the next few days.
The Storm Prediction Center changed up the outlook. In this edition of Zack's Weather Facts, we will look at each category and explain what each one means.
The old severe outlook only had 3 levels. This year there are 5 ranging from marginal to high. The most common levels of severe risk are marginal to slight. The chances of tornadoes, large hail and damaging winds in a marginal risk area are low. Isolated severe storms could pop up but they will not last very long.
A slight risk means scattered severe storms could erupt and produce 60 mph winds with 1 to 2" hail. Tornado threat is still low.
Your alert level should increase when you hear enhanced risk because when hail and wind producing storms become more numerous and intense. Isolated damage could take place within the storm and the tornado threat climbs into the medium range.
Being in a moderate risk doesn't happen very often. At this threat level, the severe storms will be widespread and could last for hours bringing wind damage and hailstones of 2" or larger. Even strong tornadoes are possible.
The high risk level is the rarest. The SPC may issue this just a couple times a year. If you are in this threat area, expect a tornado outbreak or devastating wind and destructive hail event.