Social Security cuts: Retirees could face more than $17,000 in annual benefits losses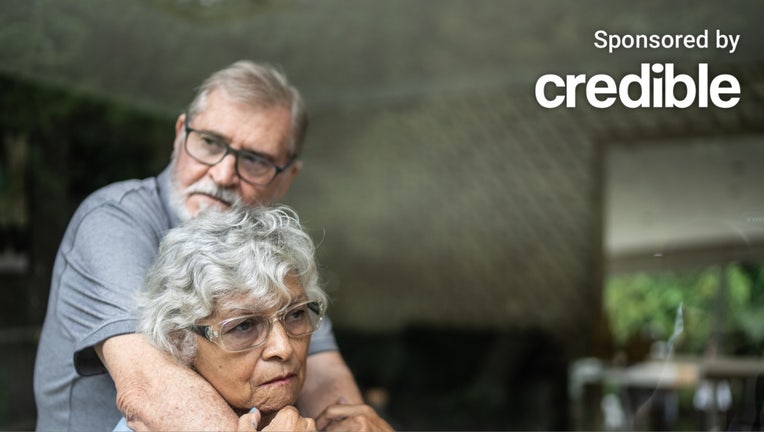 article
Today's retirees are facing stubborn inflation, staggering healthcare costs and an uncertain Social Security system. And by the next decade, many could witness severe losses to Social Security benefits, according to an analysis by the Committee for a Responsible Federal Budget (CFRB). 
When the Social Security fund is expected to become insolvent in 2033, the typical dual-income couple retiring that year would see an annual benefits cut of $17,400 in today's dollars, the CFRB said in its analysis.
But benefit cuts would vary by income level. A low-income couple would face a $10,600 loss in annual benefits, while a high-income couple would experience a $23,000 cut in benefits.
"Although the cut for a low-income couple would be smaller, it would represent a larger share of their income – and so senior poverty would rise significantly upon insolvency," the CFRB said in its report.
Taken together, 70 million retirees would suffer a 23% benefits cut if the Social Security fund – officially called the Old-Age and Survivors Insurance (OASI) Trust Fund – goes insolvent in 2033, the CFRB said. At that time, today's 57-year-olds would reach the normal retirement age and today's youngest retirees would turn 72.
And while Social Security benefits are just one component of a retirement savings strategy that could include vehicles like a 401(k) plan, an individual retirement account (IRA) and pension, that's not the case for everyone. In fact, Social Security benefits are the sole source of income for 40.2% of Americans in retirement, according to data from the National Institute on Retirement Security (NIRS).
If you're having trouble saving for retirement, you could consider paying down high-interest debt with a personal loan at a lower interest rate. Visit Credible to compare your options, without affecting your credit score.
Social security recipients could see a smaller benefits bump in 2023 – Here's what that means for retirees
How does Social Security work?
Social Security benefits are funded by payroll taxes automatically deducted from workers' paychecks. Their employers pay into the fund as well. The Social Security tax rate for employees and employers is 6.2% for 2023 and up to $160,200 of an employee's income is subject to Social Security taxes.
The OASI fund would be able to pay total scheduled payments until 2033, according to an analysis by the Social Security Administration (SSA). Afterward, the fund's reserves would become depleted and only capable of paying out 77% of scheduled benefits. 
In other words, the fund would remain active but only sustainable enough to make partial payments to beneficiaries. 
One of the main reasons why the Social Security fund is expected to become depleted is that a significantly lower birth rate following the post-World War II baby boom phenomenon means fewer workers are funding the benefits system for a growing number of retirees. 
According to an SSA report, the cost of the Social Security program would "grow faster than GDP through the mid-2030s primarily due to the rapid aging of the U.S. population, and generally continue to increase thereafter at a slower rate through 2076. This is because the number of beneficiaries rises rapidly as baby boomers retire and also because the persistently lower birth rates since the baby boom cause slower growth of employment and GDP," the SAA said in a report.
If high-interest debt is getting in the way of your retirement savings, you could consider paying it down with a personal loan at a lower interest rate. Visit Credible to get your personalized rate in minutes.
More than half of Gen Xers stopped saving for retirement, here's why: survey
Campaign launched to help more Americans claim SSI 
Depending on factors like income, some Americans could benefit from Supplemental Security Income (SSI), an SSA program separate from Social Security benefits. 
The SSA recently launched a new campaign aimed at raising awareness in underserved communities that saw the steepest drops in SSI applications since the COVID-19 pandemic, and where the majority of people living in those zip codes were people of color and/or where the majority of residents lived at or below the 150% Federal poverty threshold, according to a press release.
"Helping eligible people access critical benefits, including SSI, is part of Social Security's core mission," Kilolo Kijakazi, the acting Commissioner of the SSA, said. "Underserved communities face additional challenges, like unreliable or no access to the internet and computers, that widen the divide. Social Security's campaign strives to reach people in their communities to tell them about the eligibility criteria for SSI and how to contact us." 
If you're looking to reduce your monthly expenses, you could consider paying off high-interest debt with a personal loan at a lower interest rate. Visit Credible to speak with a personal loan expert and see if this option is right for you.
Americans over age 55 plan to delay retirement: survey
Have a finance-related question, but don't know who to ask? Email The Credible Money Expert at moneyexpert@credible.com and your question might be answered by Credible in our Money Expert column.