Innocent bystander who was getting daughter ready for prom killed in shootout on Dallas road
DALLAS - Dallas police are investigating a shooting Saturday afternoon that killed a 39-year-old bystander who was driving one of her daughters to get ready for prom.
The shooting happened just after 4 p.m. at a shopping center along Bruton Road and Masters Drive in the Pleasant Grove area.
Responding officers found a woman and three males who had been shot.
All four were taken to local hospitals, where police said Ana Moreno, a mother of three, later died from her injuries.
Investigators said Moreno was a bystander.
The three male victims remain in critical condition.
Police said two vehicles were shooting at each other while driving eastbound on Bruton Rd.
One of the bullets went into Moreno's vehicle, killing her.
No suspects are in custody at this time.
Police did not say if the three other victims are also innocent bystanders or if they were involved in the shootout.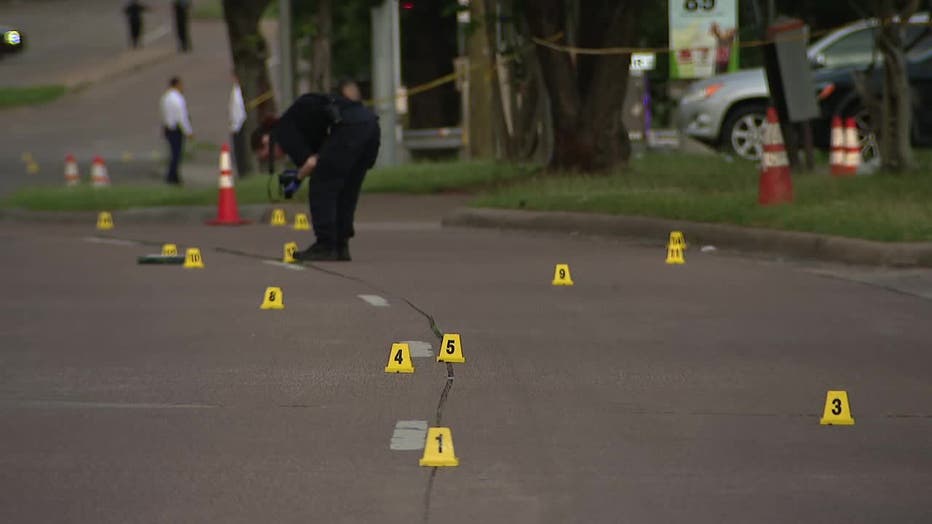 Moreno's family hosted a balloon release Sunday.
"It's hard. I just still can't believe it," Moreno's daughter, Amy Rodriguez, said.
Amy was in the passenger seat with her mother driving, when they heard gunfire.
"I didn't care about prom. I didn't care about anything. I just wanted her to be OK," she recalled. "Just really loud gunshots and really close, really close to us."
Police said people in two nearby vehicles were having a shootout.
Amy said she told her mother to keep driving, but she could not respond.
"Well, she fell on me, and when I looked at her I seen blood, and I knew," she recalled.
Their vehicle crashed. Amy got out and screamed for help.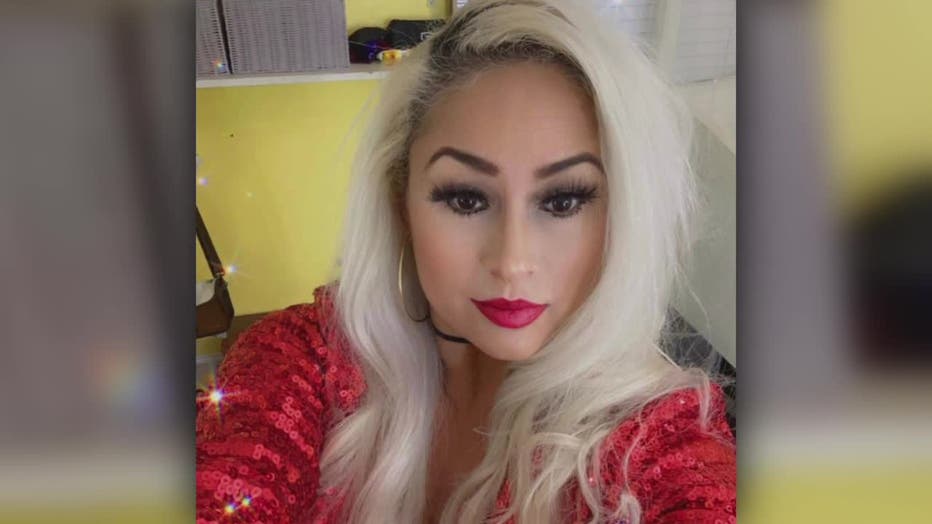 "She looked panicked. She was trying to get somebody to help her mom. She was scared," Jacob Faz said.
Faz was driving by with his wife. He said he tried to help Moreno, but there was nothing he could do.
"She wasn't breathing. I checked for a pulse," he said.
Michelle Rodriguez, who's one year younger than her sister Amy, said their mother meant the world to them and they meant the world to their mother.
"She was so excited to see her get ready for prom. She was excited for everything," Michelle said. "She was so excited for us to graduate, that's all she wanted."
Mother's Day will never be the same.
"It's going to get better eventually," Amy said,
For now, Moreno's family is doing what they can to uplift each other from the pain.
"She didn't deserve it. She didn't," Michelle said.