100 Club of Central Texas activates funds in response to San Marcos ambush shooting
SAN MARCOS, Texas - The 100 Club of Central Texas has activated funds in response to the ambush shooting of three San Marcos police officers on Saturday.
The club has activated both the Survivor and Critically Injured funds for officers Justin Mueller, Justin Putnam and Franco Stewart. Putnam was shot and killed and Mueller and Stewart are currently recovering from their critical injuries after they responded to a domestic dispute call and were ambushed by a suspect with a rifle.
RELATED: San Marcos: One officer dead, two others injured after being ambushed by suspect with rifle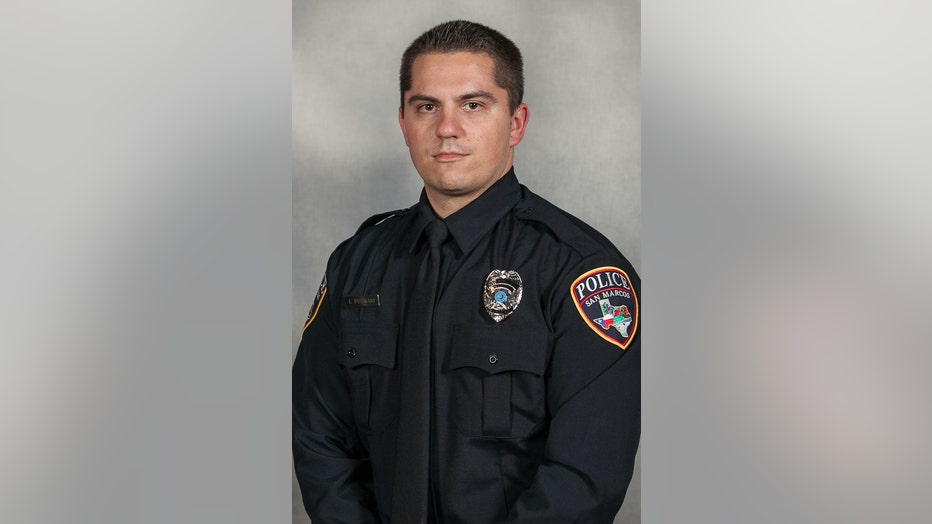 Officer Justin Putnam (SMPD)
Putnam, 31, came from the City of Austin. He graduated Cum Laude from Texas State University and had been a member of the San Marcos Police Department since November 3, 2014. Putnam was engaged to be married. His father is a veteran of the Austin Fire Department.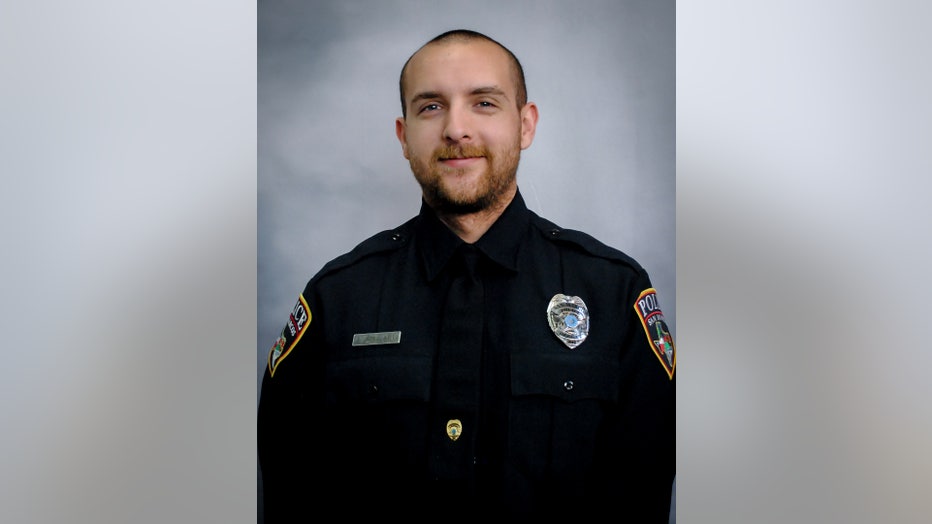 Officer Franco Stewart (SMPD)
Stewart, 27, came to SMPD on December 3, 2019, after serving with the McAllen Police Department for two and a half years and briefly serving with the U.S. Border Patrol before returning to street patrol.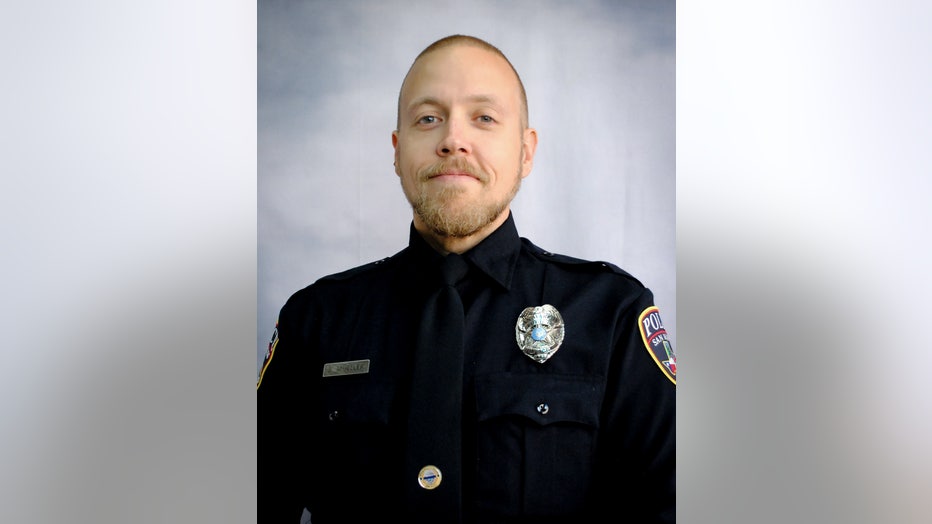 Officer Justin Mueller (SMPD)
Mueller, 38, joined SMPD as a telecommunications operator in 2007 and rose through those ranks to become a supervisor.  He started his service as a Licensed Police Officer on June 7, 2019. He has worked remarkably to attain his dream of becoming a police officer. 
Both of the wounded officers are in critical but stable condition in the ICU at Ascension Seton Hays in Kyle.
RELATED: San Marcos police officers, suspect identified in ambush shooting
The 100 Club is providing immediate funds to the families of the officers to assist with any needs. Anyone wishing to make donations or send messages in support can do so on the Club's website or by mail to the Club's officer at 3200 Steck Ave, Ste 240, Austin TX 78757.
---------
Get breaking news alerts in the FOX 7 Austin News app. It is FREE!
---------
The Club says both funds were previously activated last month when Travis County Sheriff Senior Deputy Christopher Korzilius was killed in the line of duty when he was struck by an oncoming vehicle and when San Marcos police officer Paul Beller was critically injured when he was struck by a car on I-35 while clearing debris from the roadway.