Austin-area fire departments respond to 133 fires in last 24 hours
AUSTIN, Texas - Private, and often illegal, Fourth of July firework displays sparked dozens of grass, brush, dumpster and structure fires in Austin and beyond Monday night. 
"Right when it got dark the fireworks started going off, and not just us but the departments in Travis County all got busy," said Division Chief Thayer Smith of the Austin Fire Department. 
In fact, departments in Austin and Travis County responded to 133 firework-related fires in just 24 hours. Ninety of those were between 8 p.m. and midnight.
"That's mind-boggling because it's over 100 degree heat, so you think people would be more conscious of not doing that," said East Austin resident Carlotta Hamilton. 
In Manor, multiple departments were called to a house fire on Great Falls Drive Monday night. Officials say it was sparked by fireworks being lit off in a garage. 
No one was hurt, but the flames destroyed the garage and caused major damage to much of the house. 
"We see that a lot actually where you put them in the trash can, put them in the garage, and then all of a sudden your garage is on fire," said Smith.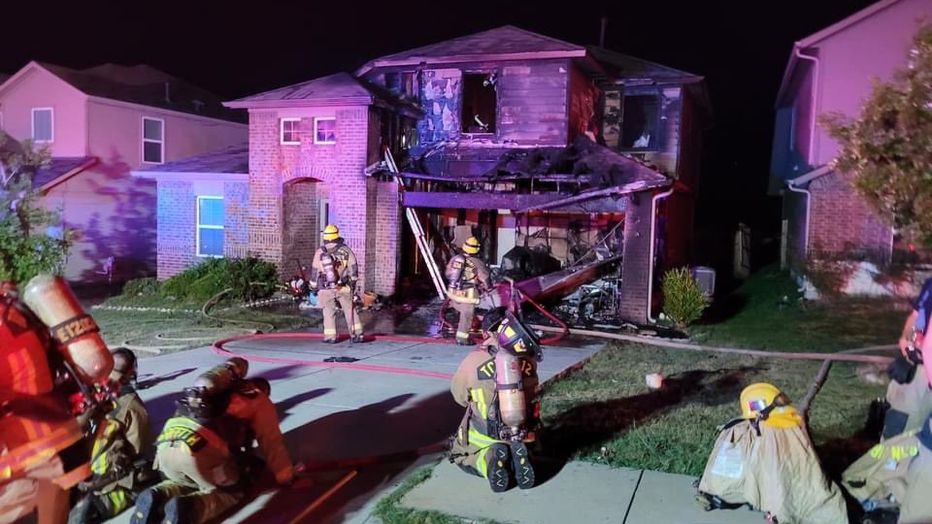 In Del Valle, fireworks scorched a vacant property at Ross Road and Sky Harbor Drive. One neighbor said it's troubling because the flames could have easily spread to his home.
In Austin, fireworks are banned, but an illegal display ignited a 20-foot-wide grass fire near an apartment complex off Manor Road and Anchor Lane in East Austin. 
"That's very scary, because one ember can go in the wrong spot and people can lose their homes," said Hamilton.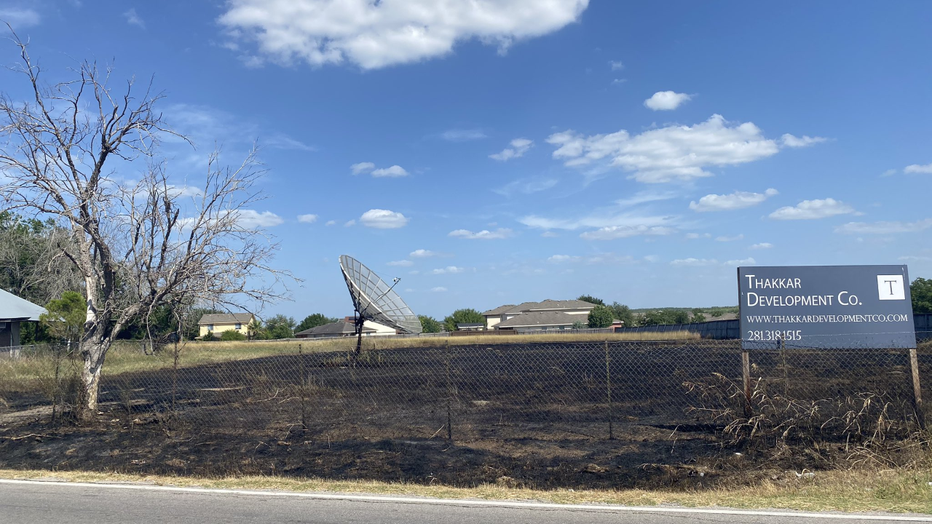 Even more fires were sparked in Southeast Austin off Burleson Road, and again near a skate park off Quicksilver Boulevard. No injuries were reported, and all of these fires were easily contained, but officials say luck did play a factor. 
"Had we not gotten the rain that we got, last night probably could have been disastrous," said Smith. 
FOX 7 reached out to Austin police to find out what's being done to enforce the city ordinance, but haven't heard back. 
"Unfortunately with the police staffing the way it is, and our staffing, we put three teams out on the street last night. But three teams cannot get to the thousands and thousands of complaints that come into 311," said Smith. 
Meanwhile, firefighters and residents are hoping for a bit of a reprieve, at least for now. 
"Hopefully the fireworks are over until New Year's," said Smith. 
"I think people just want an outlet and have fun," said Smith. "But if it's causing havoc and burning up our neighborhoods and communities then that's not a good thing."