19-year-old man charged with throwing toddler against car door causing head injuries police say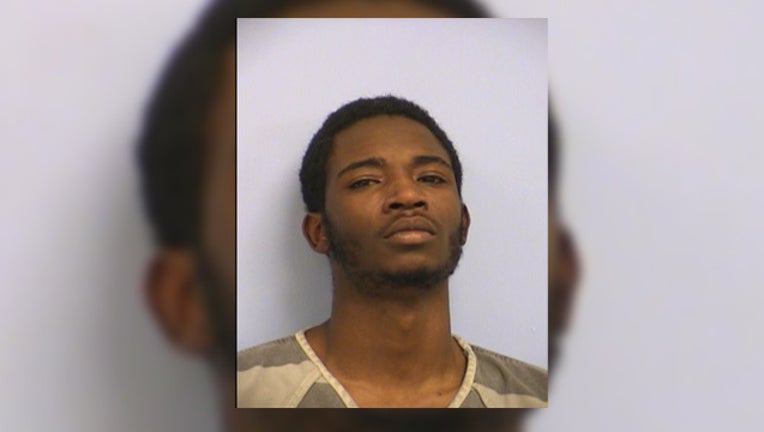 AUSTIN,Texas (FOX 7 Austin) - A 19-year-old man is accused of severely injuring his girlfriend's toddler after he said the child vomited on him.
According to Austin police on Feb. 6th, they responded to a call about an unresponsive toddler at the Brookdale Spicewood Springs assisted living facility located at 4401 Spicewood Springs Road.  
When an officer arrived, he said the child appeared to be having a seizure. The officer also said he noticed a small cut under the child's left eye and a bump on the child's forehead.
The mother who works at the assisted living facility told police that her boyfriend identified as 19-year-old Daryus Bowser had driven her and the toddler to work. 
After dropping her off, the Bowser contacted her saying, the victim was 'acting abnormal, or lethargic,' the affidavit said.
The mother told police they believed heat could be causing the toddler to feel sick so they turned on the air conditioner and the gave the child water to cool off.
The mother returned back to work shortly after. 
Sometime later Bowser called the mother telling her the child was unresponsive, police say. 
The mother told police she then took the child inside and called 911.
The victim was taken to Dell Children's Medical Center where doctors determined the child had suffered severe head trauma. 
Doctors also said the boy's retinas were detached. According to the affidavit, the boy needed surgery immediately to relieve pressure on the brain.  Doctors also noticed that the boy had rib fractures that were several weeks old and "what appeared to be chronic fractures in the feet of the victim," the affidavit said.
When police questioned Bowser, he told them he had taken the toddler to a friend's apartment where the child started throwing up. 
On Feb. 5th, Bowser spoke to police again and changed his story. He said he had lied about the incident in the car and had never left the parking lot of the assisted living facility. 
Court documents say Bowser told police that the toddler was sitting on his lap playing when the child threw up on him. 
Bowser told police he became frustrated at the child and threw the toddler causing the child to hit his face and head on the passenger door.  
He said he then gave the child some apple juice, but minutes later, the child became unresponsive.
Bowser was booked Feb. 5. into the Travis County Jail. 
According to police Bowser made a call to a person presumed to be his mother. During the call Bowser stated, "I didn't mean to hurt him momma," and began to cry. 
Bowser is currently in jail with a $100,000 bond for injury to a child with intent to cause serious bodily injury or serious mental deficiency.