1971-2015: Highland Mall closes its doors for good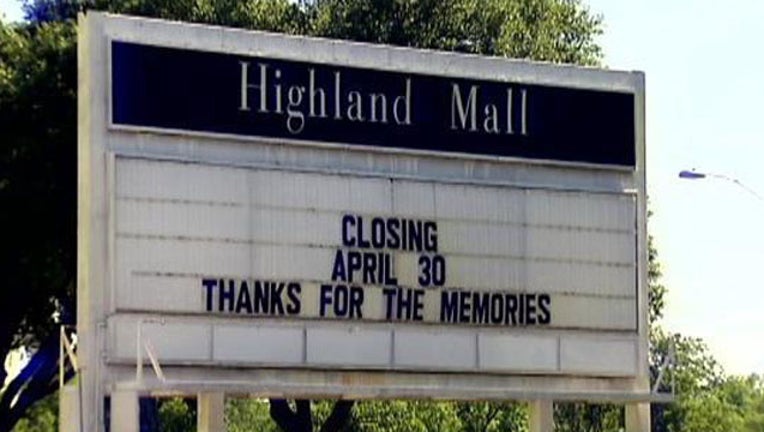 article
AUSTIN, Texas - 44 years after becoming an Austin institution...Highland Mall closed its doors for good Thursday night at 9:00.
"We had a cake and it was nice. It's still a little sad you know," said Robin Robison who owns "Blenders," a smoothie shop in the food court
It's been her home away from home for the past 24 years.
"We used to be packed, we had a piano over there," she said.
Robison has seen it first hand: indoor shopping malls are a thing of the past.
"They like to shop outside now. Until it starts raining, then they wish they had the mall. No it's not the same anymore," she said.
On Thursday, the mall's final day, some just came to walk through one last time.
Jeff Cates first came to Highland in 1989 right after moving to Austin.
"Take this all in and relive the memories. And take something with me and take some pictures so I can keep forever," Cates said.
Several years ago Highland Mall started losing its anchor stores like Dillard's and Macy's and experienced a rough couple of years when thousands in town for Texas Relays overwhelmed the parking lots forcing the mall to add extra security and even close early.
At the moment, Highland Mall is a relic of a time when malls were all the rage. But it won't be sitting vacant for long. It's becoming part of ACC.
The old JC Penney is already home to around 4,000 students -- that's Phase I.
Neil Vickers with ACC says development of Phase II will take about 4 years and the renovations to the 400,000 square foot space will be extensive.
"Being a facility built in the early '70s, it has Asbestos so it will have to be abated. It also has the original roof on it so now that's well over 40 years old. So we'll get a whole new roof on it and it will have to be completely cleaned out," Vickers said.
Susana Vivanco owns both La Chaparita in the food court and an Avon store. Both she and Blenders aren't just going out of business, they're moving to new locations nearby.
"We have to go. But it's something good coming here. I'm very glad I came to this country because of the education of my son. He came to ACC too. All of my family members came to ACC," she said.
"Our hope and expectation here is as we bring the life back into it, that life will also come in to the surrounding community just as it once was," Vickers said.
The tenants like La Chaparita and Blenders still have a couple of weeks to move out. But as of Thursday, the mall is officially closed to the public.
Good news for those who just like to walk the mall to stay in shape.
During construction, ACC will have a path for that, complete with distance markers.