2 arrested for trying to force alligator to drink beer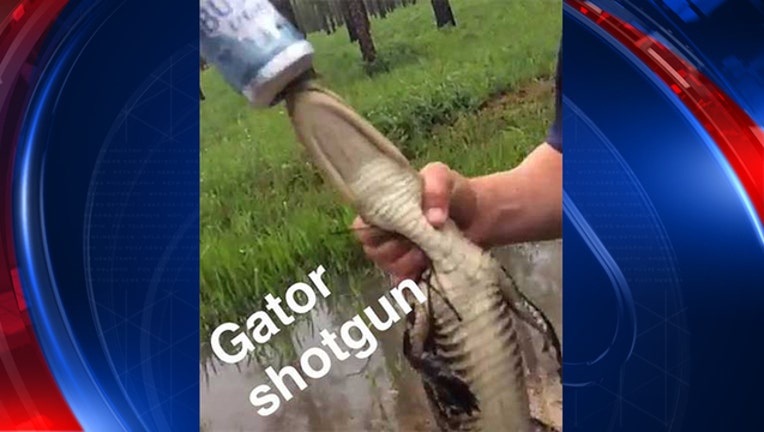 article
COLUMBIA, S.C. (AP) — Two men who admitted to blowing smoke into a young alligator's mouth and pouring beer down its throat have been charged with harassing wildlife.
State Department of Natural Resources spokeswoman Kyndel McConchie said Friday that 20-year-old Joseph Andrew Floyd Jr. and 21-year-old Zachary Lloyd Brown admitted to officers that they picked up the alligator after they saw it crossing the road.
McConchie said the two Ridgeland men also acknowledged posting photos of their actions on social media.
Authorities said Floyd told officers they released the alligator and watched it swim away in a nearby pond.
The misdemeanor charge of harassing wildlife carries a maximum fine of $300.
The Island Packet of Hilton Head Island (http://bit.ly/2r63R3X ) reported that concerned citizens tipped off the Department of Natural Resources.