2 people hospitalized after school bus crash on Highway 209 near MoPac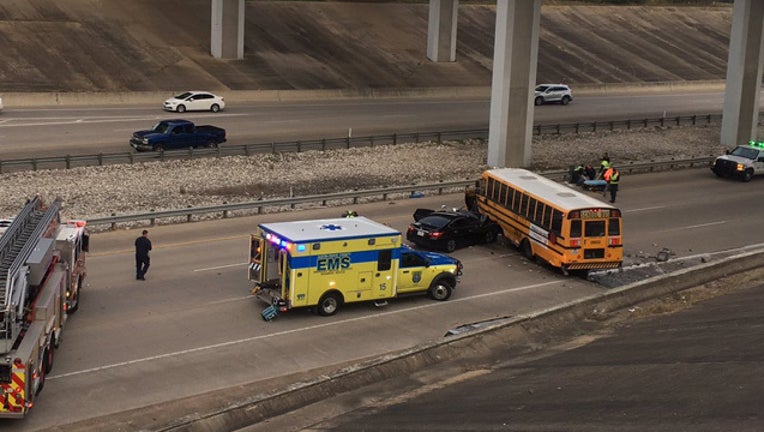 article
AUSTIN,Texas (FOX 7 Austin) - Two people were hospitalized after a multi-vehicle crash involving an Austin ISD school bus Tuesday evening on Highway 290 near MoPac. 
The crash happened around 5:03 p.m. on the 4900 block of W. U.S. 290, all eastbound lanes on Ben White Boulevard were temporally closed following the collision.
Tuesday evening Austin Independent School District responded, confirming that no students were onboard during the crash. 
According to Austin-Travis County Emergency Medical Services, a man in his 60s was taken to St. David's South with serious injuries, another patient in his 20s was also transported with non-life threatening injuries.
Officials say one person refused treatment.