20 stung, 3 taken to hospital in California park bee attack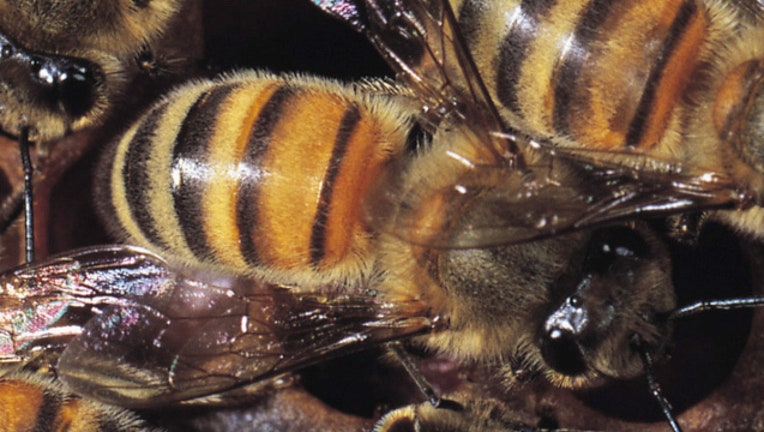 article
CERRITOS, Calif. (AP) — Los Angeles County Fire Department says a swarm of bees at a suburban park attacked, stinging more than 20 people and sending three to the hospital.
Dispatching supervisor Bernard Peters said Sunday that the attack happened Saturday evening at Cerritos Regional Park, about 20 miles south of Los Angeles.
Witnesses tell KCBS-TV that there were thousands of bees chasing hundreds of people and that the insects seemed to be attacking people with long hair.
Peters says the three people taken to the hospital are expected to be OK and that the bees left the park within an hour of the attack.