$200K bail for CPD cop accused of sexually assaulting suspect in hospital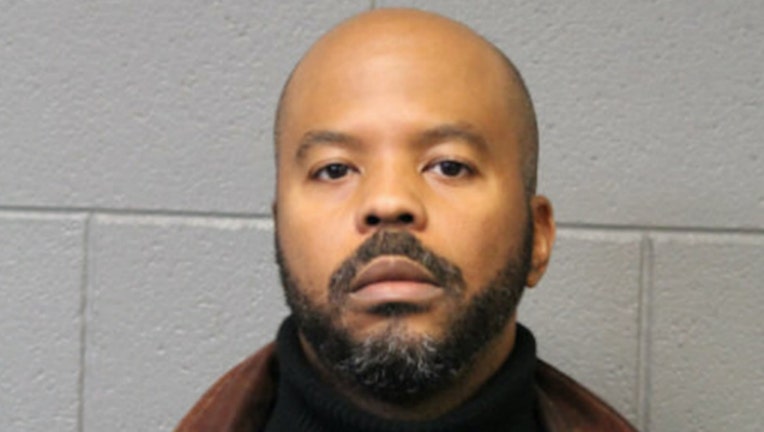 article
CHICAGO (Sun-Times Media Wire) - A Chicago Police officer was ordered held on $200,000 bail Tuesday after he was charged with aggravated criminal sexual assault and official misconduct.
The alleged victim was a man suspected in a misdemeanor whom Carlyle Calhoun and another officer were assigned to guard at St. Bernard Hospital on Feb. 3, the Chicago Sun-Times is reporting.
Prosecutors said that, as the victim was shackled to a bed, the officer sucked the man's toes, grabbed his penis and took a photo of the victim as he tried to use a portable urinal. Once the two were in a bathroom, Calhoun forcibly performed a sex act on the man, prosecutors said.
After the victim was arrested and taken to the Gresham District lockup, he talked about killing himself, so he was taken to St. Bernard Hospital, prosecutors said. Calhoun and another officer were assigned to watch him while he awaited a psychiatric evaluation.
Once the victim changed into a hospital gown, the other officer went to get food, leaving Calhoun and the man alone. The man was handcuffed to the bed by his wrist and left foot.
Calhoun started talking with the man about why he was arrested and "gave him relationship advice," eventually asking if he knew about "pressure points," according to prosecutors.
Calhoun then grabbed the man's foot and began sucking on his toes "for several minutes as the victim asked him to stop," prosecutors said.
Calhoun, an officer since May 2008, grabbed the man's penis, prosecutors said. To get him to let go, the man told Calhoun that he needed to urinate and grabbed a nearby portable urinal to go. The officer allegedly took a photo of the man's genitals, prosecutors alleged.
Later, Calhoun escorted the victim to the bathroom. The man's feet were shackled.
"The defendant squatted down and performed oral sex on the victim," according to prosecutors. "The victim repeatedly asked the defendant to stop and tried to convince him that his misbehavior would be discovered."
After they returned to the hospital room, Calhoun told the victim that he would contact him on Facebook within the next six days, prosecutors said.
Once Calhoun and the other officer had left, the victim told hospital staff what happened. They administered a sexual assault evidence kit. A saliva swab taken from Calhoun matched the DNA found on the victim, prosecutors said.
The Chicago Police Department's Internal Affairs Division took Calhoun's cellphone and found a photo of the victim's penis, prosecutors said.
CPD spokesman Anthony Guglielmi said that Calhoun has been stripped of his police powers and the department is "beginning the process to place him into a no-pay status."