21 fighting dogs taken from Dallas property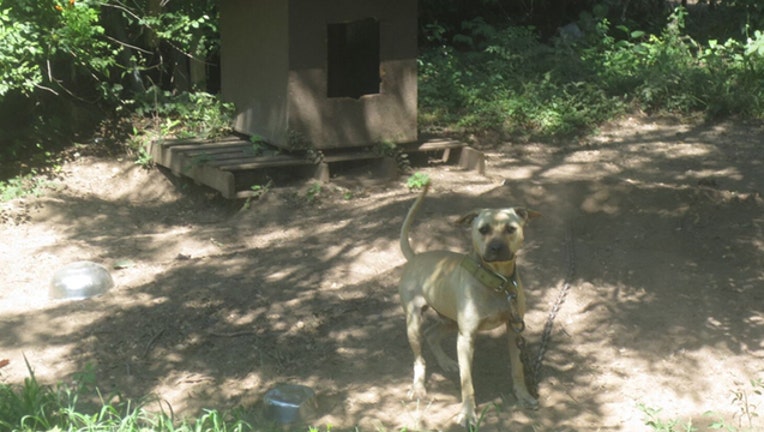 article
The SPCA of Texas, the Dallas County District Attorney's Office's Animal Cruelty Unit, the Dallas Police Department and Dallas Animal Services seized and took custody of 21 total fighting dogs from a Dallas property on Wednesday night and Thursday morning.
Dog fighting paraphernalia was also seized, including treadmills, steroids, antibiotics, pain reducers, chains and more. Of the 21 dogs, seven were puppies.
Dallas Police Narcotics SWAT officers found the dogs and paraphernalia while on another assignment and contacted the SPCA.
The dogs were either chained to car axles sunk into the ground with heavy tow chains or in pens on the property. Officials said there was visible scarring on the animals' heads, chests and legs and some of them did not have access to water.
The SPCA took the animals to a secure location to give them medical treatment and care until the custody hearing happens on Friday, July 21.
The Animal Cruelty Unit and SPCA expect to issue arrest warrants for state jail felonies and class A misdemeanors for dog fighting and ownership of paraphernalia.