26-year-old Austin man drowns in San Marcos River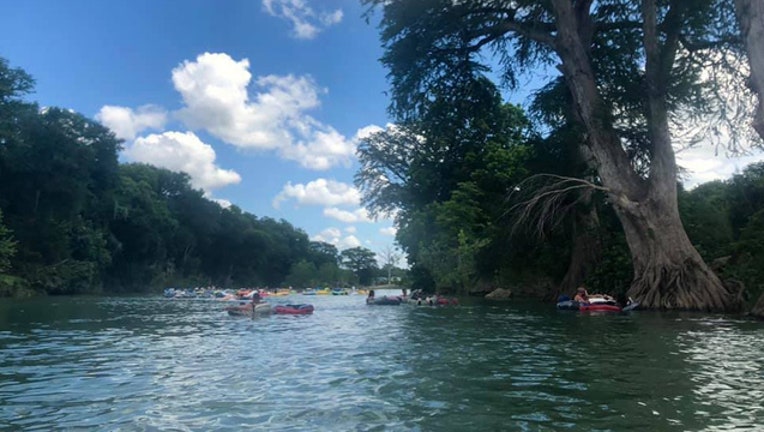 MARTINDALE, Texas - A 26-year-old drowned in the San Marcos River this past weekend. Ryan Hyman of Redondo Beach California, a current resident of Austin, drowned while tubing. 
According to authorities, the Caldwell and Guadalupe County Sheriff's Offices were notified of a missing tuber on the San Marcos River around 7:30 p.m. on Saturday, June 15. Witnesses told officials that Hyman was tubing the San Marcos River when he left his tube to swim after a tube that had drifted away from his group. While swimming toward the lost tube, he began to struggle in the water.
Due to the heavy congestion of tubers on the river, the people in his party were unable to reach him.
Two bystanders who also observed Hyman struggling jumped in the water to attempt to reach him. However, the two bystanders were unable to reach him before he disappeared into the water.
Hyman's body was recovered in the same area he was last seen on the river, near the take-out of Texas State Tubes, on Sunday, June 16. Texas Game Warden Joann Garza-Mayberry stated that investigators will wait for the autopsy results to determine if alcohol was a factor in the death.
"As tubing on the San Marcos River becomes more popular every year, so do the dangers of overcrowding on the river, in addition to natural hazards like rushing rapids, swift currents and river eddies," said Warden Garza-Mayberry. "We ask that all river-goers be aware of their surroundings, stay hydrated and consume alcohol in moderation, to avoid the numerous risks present on the river."
The investigation is currently being conducted by the Guadalupe County Sheriff's Office.
---
RELATED
Police identify kayaker who drowned at Lake Pflugerville
Reminder about underwater dangers after recent drowning at Lake Pflugerville
DFPS investigating High Hopes summer camp following death
Travis County: More child drownings reported this year than all of 2018
Child dies after drowning incident at Buttercup Pool in Cedar Park