$5,000 reward offered for Most Wanted Sex Offender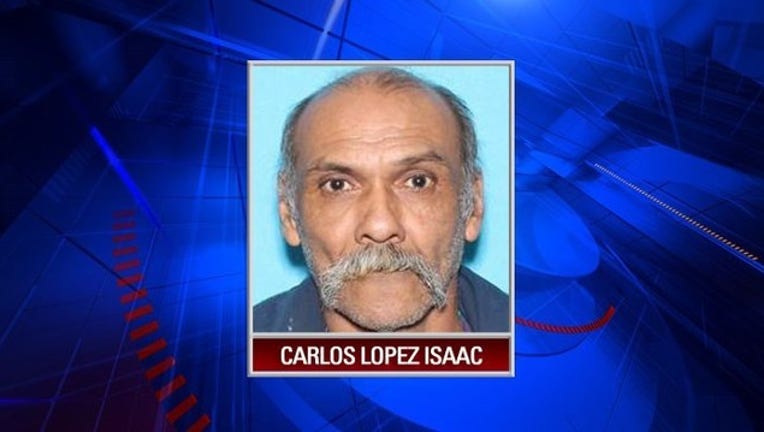 article
The Texas Department of Public Safety has added Carlos Lopez Isaac to the Texas 10 Most Wanted Sex Offenders list. A cash reward up to $5,000 is now being offered for information leading to his capture.
Isaac has a violent criminal past and is wanted for parole violation and failure to comply with sex offender registration requirements. All tips are guaranteed to be anonymous.
Isaac is 5 feet 5 inches tall and weighs approximately 170 pounds. He has various tattoos on his hands, arms and legs, along with needle marks on his left arm. He is also deaf in his right ear.
Isaac has ties to Houston, San Antonio and Cedar Rapids, Iowa. He has also been known to work as a general laborer. Isaac's criminal history includes sexual assault, assault on a peace officer and multiple drug charges. For more information or updates in the event of his arrest, see his wanted bulletin here.
Texas Crime Stoppers, which is funded by the Governor's Criminal Justice Division, offers cash rewards to any person who provides information that leads to the arrest of one of the Texas 10 Most Wanted fugitives or sex offenders.
All tips are anonymous regardless of how they are submitted.

To submit a tip or to get more information and see others on the Most Wanted list you can head here.