7-Eleven's 'Bring Your Own Cup Day' returns this spring for Slurpee fans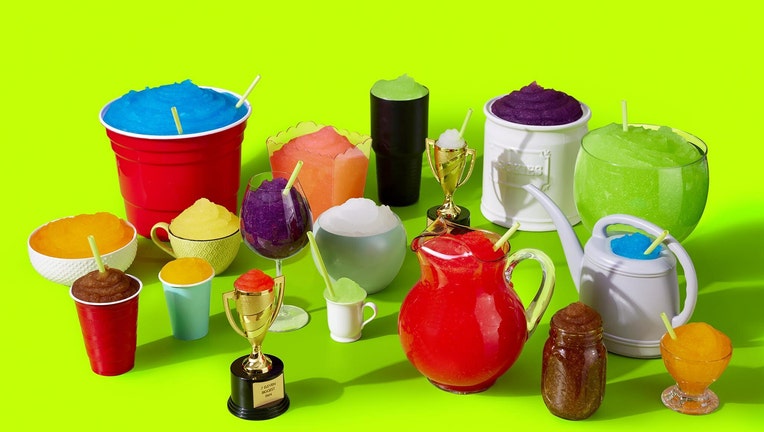 article
IRVING, Texas - 7-Eleven is ushering in the warm weather months with its "Bring Your Own Cup Day" returning to stores this month. 
The day, happening on Saturday, April 29, encourages customers to "tap into their creativity" and bring in their favorite cup, helmet, beer stein, watering can, or any other unconventional container and fill it with a Slurpee drink for just $1.99.
The deal is at all participating U.S. 7-Eleven, Speedway and Stripes store locations.
According to 7-Eleven, there are some rules when it comes to the cup:
"Make sure the cup is food-safe and clean. Give that astronaut helmet another wipe down!"
"Ensure the cup can fit upright within the 10-inch hole in the in-store display – this will ensure it can also fit under the Slurpee drink dispenser."
"Confirm the cup is watertight AKA leakproof! No crying over spilled Slurpee drinks."
The deal is also limited to one cup per customer. 
The convenience chain also announced a new, limited time Slurpee flavor, called Fanta Dragon Fruit Zero Sugar, which will join the ranks of other classics like Coca-Cola, Cherry, and Blue Raspberry. The new flavor is described as a "sweet, zero sugar treat with an exotic blend of kiwi, pear and watermelon flavors."
"We love seeing customers enjoy our products in fun ways – especially when it comes to our beloved, iconic Slurpee drink," 7-Eleven Director of Proprietary Beverages Ben Boulden said in a statement. "From cowboy boot to fishbowl...the more creative the cup, the better. We can't wait to see what our customers come up with this year."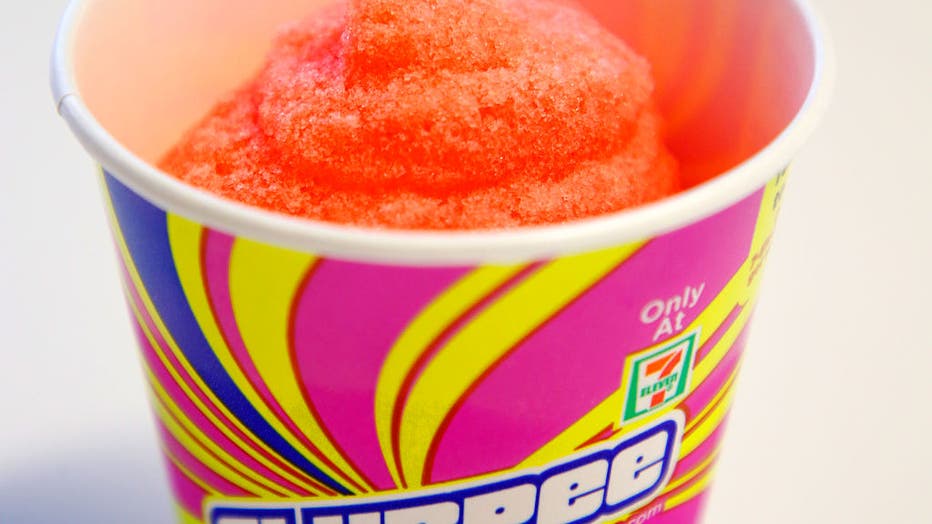 FILE - A Fanta Wid Cherry Slurpee is photographed on Monday, July 10, 2017, in San Jose, Calif. (Photo by MediaNews Group/Bay Area News via Getty Images)
7-Eleven, Inc., headquartered in Irving, Texas, has more than 13,000 stores in the U.S. and Canada that are operated, franchised and licensed.
Dairy Queen also recently made headlines for a deal to cool off this spring. The ice cream chain is offering a Dairy Queen Blizzard for just 85 cents through April 23.
This story was reported from Cincinnati.