85-year-old turns himself in for molesting girls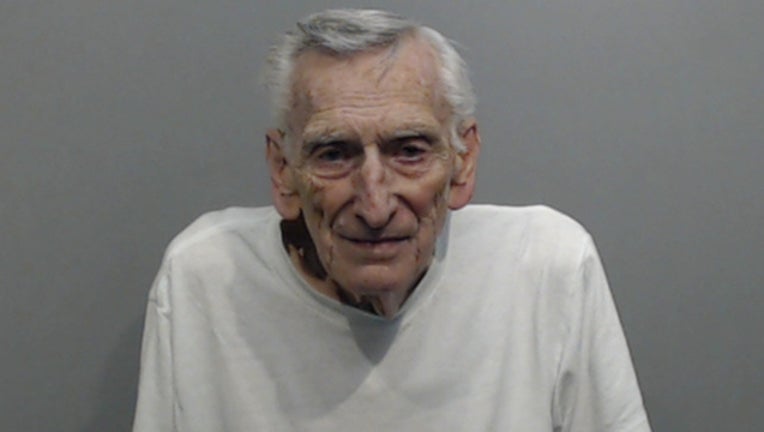 AUSTIN, Texas (FOX 7 Austin) -  85-year-old Charles Sweet, a former Hays County deacon, is being charged by the Austin Police Department with two counts of indecency with a child. Sweet turned himself into the Hays County Jail on Wednesday, May 22. He was later released on a $100,000 bond. 
The investigation began in January when the Hays County Sheriff's Office received a report from a young woman who reported being sexually abused when she was younger in both Hays County and in Austin. According to APD, the detective in charge of the case determined that the description of the suspect given by the woman matched a suspect in a 2012 investigation by the APD Child Abuse Unit.
The 2012 investigation was then reopened.
During the course of the investigation, it was determined that there were other victims. APD says some of the abuse happened at Sweet's Austin residence and some in Hays County in the Buda area.
Sweet's former church, Hays Hills Baptist Church, issued a statement Wednesday, May 15 afternoon about Sweet, saying that they learned almost seven years ago that he had sexually abused a member of his family and at that time chose to revoke Sweet's membership and ban him from the church.
"When we became aware of the abuse, we reported the abuse to the police and they began an investigation," the statement read. "We cooperated completely with their investigation and followed their counsel concerning how to notify the congregation."
The congregation was notified in September 2012 of the decision, according to the statement. The statement also said that the church is not aware of any instances of sexual abuse occurring on the church's campus.
"Hays Hills Baptist Church will not tolerate abuse of any kind and ensuring the health and safety of our children and students is of paramount importance. At Hays Hills, all allegations of sexual abuse are reported to appropriate law enforcement and child protection authorities. In addition, we are committed to providing counseling and spiritual care to any impacted by past abuse. We recognize the critical importance of treating sexual abuse seriously and its victims with compassion. We intend to speak with transparency and to honor Christ in the way we care for any who have experienced past abuse."
---
RELATED
Former Hays County deacon accused of sexually abusing six girls for years