A grim subway reality: Corpses sometimes kept in break rooms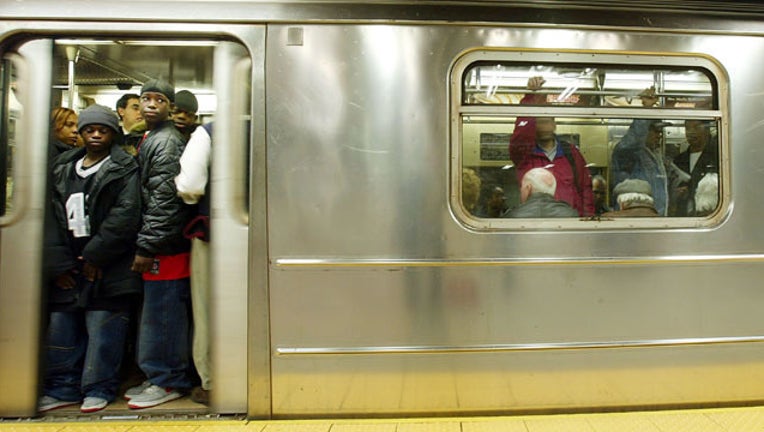 article
NEW YORK (AP) - It's a largely overlooked but gory reality of the New York City subway system: When someone takes their life by jumping in front of a train, police need to find a place to put the mutilated body until a medical examiner truck arrives.
Sometimes, transit workers say, that place is their break room or bathrooms. And naturally, they don't like it. Some say they have been traumatized by unexpectedly coming upon a stowed body.
"The subway isn't supposed to be New York City's temporary morgue," said John Samuelsen, president of Transport Workers Union International.
In one of the latest cases Wednesday, the body of a man found on a Manhattan subway train after he apparently died of natural causes was bagged and stashed in an out-of-service employee bathroom.
Authorities had no immediate word on how long the man's body was there. But station agents claim it can take hours before bodies are moved from employees-only areas, increasing the odds they'll stumble upon them, said TWU Local 100 representative Derick Echevarria.
Workers have been "surprised and shocked by this," Echevarria said. "These are places where people take breaks, eat food, store their clothes."
The union has received about a dozen complaints in the past year, including some alleging workers were exposed to messy remains, union officials say. Local 100 raised the issue with the Metropolitan Transit Authority twice in the same period, they add, but the complaints go back years.
LaShawn Jones, an 18-year MTA employee, said that about three years ago she complained when she arrived at work at an upper Manhattan train station to find police in an employee bathroom guarding a body bag. She said she turned away and came back later after the bag was gone, only to find what appeared to be hair and traces of skin clogging a bathroom sink - what she presumed was human waste that responders had washed off.
"It was pieces of a scalp," said the 52-year-old Jones. "I was like, 'Oh my goodness. Are you kidding me?' I was disgusted. ... They really need to find a better place to deal with this - for the sake of us and out of respect for the dead."
The MTA and the New York Police Department don't deny workers have occasionally encountered the body bags. But they deny suggestions that it's the result of an increase in suicides in the subways or longer response times by the medical examiner's office.
The annual number of deaths of all kinds in the subways has held steady - there were about 50 last year - in an era of record ridership. And authorities say the average medical examiner response times are actually down so far this year by a half hour compared to the same period last year. It now takes slightly under two hours.
Police protocols call for officers to bag bodies, remove them to an area away from public view - preferably a utility room - and keep watch until they're removed from the premises. The process can take more time if the victim dies on the tracks because that requires Emergency Service Unit officers to respond.
The MTA referred questions about the process to City Hall, which said in a statement that it had increased medical examiner funding by $11 million since 2014. That's allowed the office to add 127 positions.
"The medical examiner and NYPD are committed to reducing our response times even further to ensure both the humane treatment of the deceased and the health of subway workers and straphangers," it said.
___
This story corrects the name of the union to Transport Workers Union International not Transit Workers Union International.