Accused drunk driver slams into first responders during Austin protests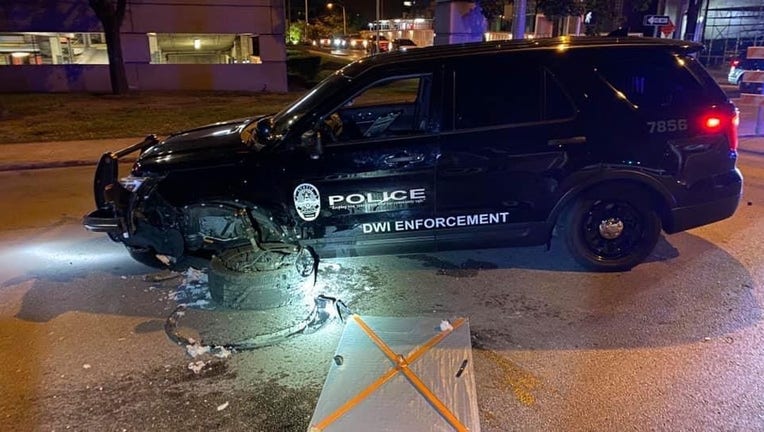 AUSTIN, Texas - Early Sunday morning, shortly after midnight, as officers with the Austin Police Department were monitoring a protest in front of the police headquarters on frontage road, a car crashed into several first responders.
The roadway was shut down at the time so people could demonstrate. The wreck occurred three blocks from the protestors. Luckily, most had left the area when the crash took place. 
CLICK HERE FOR THE LATEST INFO ON THE DEATH OF GEORGE FLOYD
This is the third time a vehicle has entered into an area where a protest was taking place. Earlier in the week, a woman was arrested for a DWI after she ignored police barricades and drove her car towards protesters, according to police. She was arrested for Driving While Intoxicated, a third-degree felony. 
RELATED: Austin woman arrested for DWI after driving around police barricades
Officers tell FOX 7 Austin they used their patrol cars to block the roadway behind the barricades in order to provide added protection for the protestors. A red, late model, Lincoln sedan sped through the barricades, according to witnesses, and collided into one of the patrol units.
DOWNLOAD THE FOX 7 AUSTIN NEWS APP FOR YOUR MOBILE DEVICE
An officer was in the SUV at the time but was not seriously injured. The red sedan then continued on and hit the rear of an EMS vehicle, which was pushed into another EMS SUV. The medics were outside of their vehicles at the time.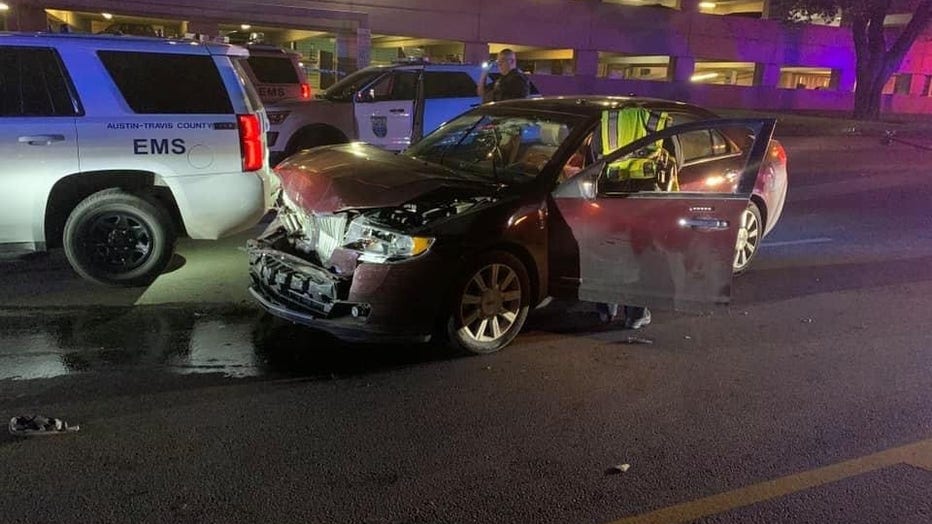 The officer of the patrol car got out of his damaged unit and, along with another officer, apprehended the driver of the sedan. Officials say the driver was charged with DWI but a name was not immediately available.