AFD firefighter rescued from Oregon trail speaks on safety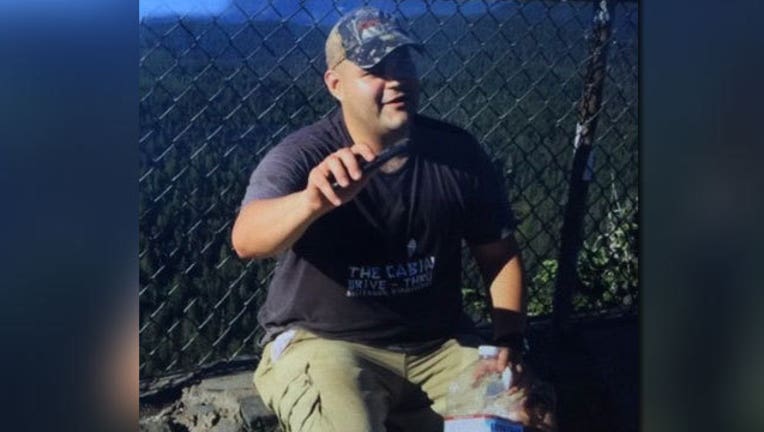 article
Devin Paez went missing from his group while hiking in Oregon. Now, he is warning others not to make the mistakes he did.
When rescuers found Paez along an Oregon Trail, he only wanted one thing.
"I grabbed some water from the first person I saw," said Paez.
After reaching the top of a mountain, Paez came back down to look for his backpack and made a wrong turn. On his way down he slipped and fell--as the sun began to set.
"It was a 40 foot drop, and I'm lucky to survive that fall," said Paez.
He was lucky. About two miles away, another hiker on that same route fell a similar distance and died. Paez made a bed out of branches and stayed the night on the east side of the mountain.
"My training when I was in boy scouts kicked in and just basically tried to survive," said Paez.
The next day he followed a creek, knowing it would lead to the  river. Hours later, he ran into some hikers who recognized him from a "missing person" photo.  They directed him to where the rescuers were just off the trail.
"My biggest fear was not being able to contact my friends who I knew were worried about me," said Paez.
Paez used the moment to refresh his boy scout and firefighter training. He says he learned his lesson, and doesn't want anyone else to make the same mistakes.
"Stick with your pack, make sure you have the supplies needed, also make sure you know where you're going," he said.
He's especially happy he had his city and fire department behind him.
"It sort of kicked in how much of a family we really are. I'm forever in their debt. I'm glad I'm part of this brotherhood," said Paez.
"The sheriff actually told me the forest will swallow you up and give you back. Everybody's got their own mindset on how they live their life. As many prayers that were thrown out, he caught one of them, because it gave him back," said Matthew Grube, firefighter with AFD.