AFD unable to determine cause of massive South Austin fire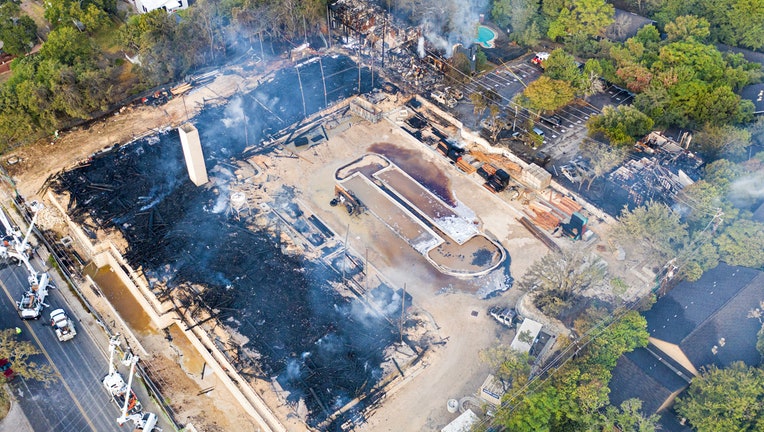 AUSTIN, Texas - The Austin Fire Department has closed the Bannister Lane fire investigation and ruled that the cause of the fire cannot be determined. The fire started at a three-story condo complex that was under construction on Banister Lane. The fire had spread to a nearby parking lot as well as nearby apartment complexes.
The fire started around 4 a.m. in the 400 block of Banister Lane, near US 290, on Thursday, September 19. 
Officials say a number of cars and apartment units in the surrounding apartment complexes were destroyed.
The Austin Fire Department released the following statement:
The cause of the three-alarm fire at 4004 Bannister Lane on September 19, 2019 will remain undetermined unless and until new evidence comes to light that warrants a re-opening of this case. The intensity of the blaze and the total destruction of the site make it nearly impossible to conclusively determine how the fire started. And although we are aware of homeless activity in the area, that factor can neither be ruled in nor out at this time. Any further questions should be directed to Herman Cardenas, owner of IMPACT Developers.
One man who lives in the area had interrupted the Austin Fire Department news conference in September to voice his opinion that it was the homeless responsible.
---
RELATED
PHOTOS: AFD releases before and after drone photos following large South Austin fire
Fire destroys South Austin condos under construction, nearby apartments
All occupants safe following large fire in South Austin