All clear given after possible shots fired at Texas State University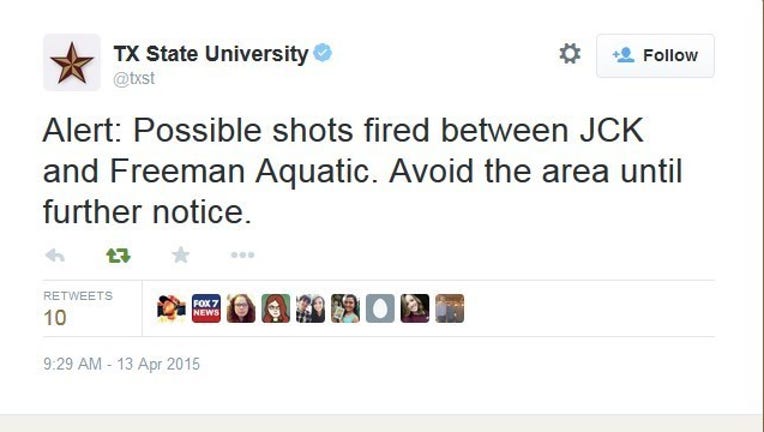 SAN MARCOS, Texas - *Update* Texas State University says that the campus has been given the all clear and that all normal activities can resume. We will have more on this story coming up at noon.


No further information is available at this time. This is a developing story. FOX 7 has a crew on the way and this story will be updated as more information becomes available.