Alleged shoplifter hits employee who tries to stop her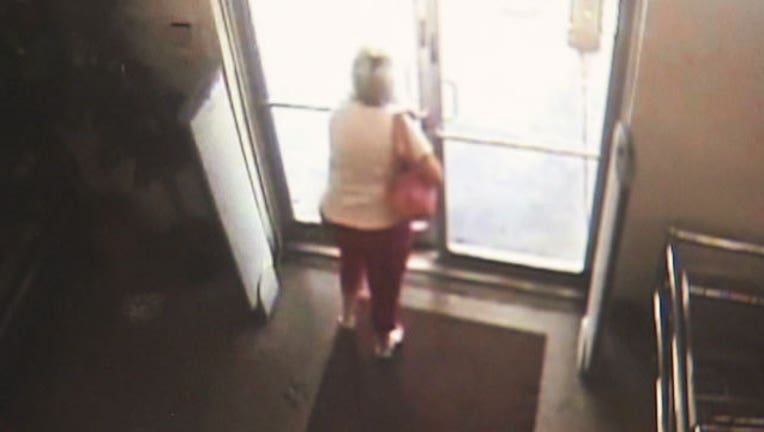 article
Austin police say a woman ran down a South Austin thrift store employee with her car when he tried to get her license plate.
In an interview with FOX 7, the Family Thrift Center employee, 21- year-old Omar Marin, says the woman, identified by Austin police as 57-year-old Kristin Carlton, had been coming in for quite a while. "She would wait for us to get really busy and for us to get distracted to what she was doing," says Marin.
The store's manager Mary Lopez says it's been happening two to three times a week, "She never pays for anything. She comes with an empty purse. You can see her purse is small and by the time she leaves it's full."
Marin says he's never been able to figure out Carlton's pattern. But Tuesday was a slow day, so when she walked through the door, he was able to keep an eye-out. A woman who the store manager says is Carlton, can be seen on surveillance video. She is shown walking in, and then captured on video taking clothes off a rack and going into the dressing room. She comes out 15 minutes later. "They started to follow her around, so when she went into the dressing room her purse was already full."
Marin can be seen following Carlton towards the front of the store. Lopez says she breezed by the register and left without paying. Marin and the store's assistant manager followed Carlton outside. He says the assistant store manager went back in because at the time, Marin had things under control.
"I was behind her and asked her to come back in the store and she said no," Marin remembers. He said he then tried to get her license plate, instead she hit him with her car. "I landed on the hood and she was driving with me on the hood for a bit and I was pulling on the windshield wiper and it broke off. I caught my balance and she took off." 
At the same time, Austin Police Detective Steven Nash says, Carlton made at least two 9-1-1 calls. "As the investigation was in progress we received a 9-1-1 call from the suspect stating that she was accused of shoplifting by the employees, and she was upset in the manner at which they accused her." He says because of those 9-1-1 calls, they were able to track Carlton down. She was arrested on Tuesday and is being charged with aggravated robbery. 
Lopez says she appreciates Marin's passion but that he shouldn't run after alleged shoplifters. "I'm proud of him and what he was trying to do but it's not worth it. It's just not worth it for my employees to put their lives in danger."
Marin says despite the store being blanketed with surveillance cameras, it happens all too often. And he wanted to confront Carlton because he had finally caught her red-handed. "They laugh, I got away with it once and I keep getting away with it, I keep getting away it. They're just laughing in our face and I take it personally."
And he adds that shoplifting is a problem all around the Twin Oaks Shopping Center, not just their store. "The only thing I can do is catch them and let them know we know what they're doing."
But after Tuesday, he won't be going after them anymore. His wife gave birth to their first child, a daughter, a week ago, and he says he doesn't want to put himself in harm's way again. "I need to calm down, I have a family to think about I can't do stuff like that."
He tells FOX 7, they'll post photos of the repeat offenders in their kitchen for all of the employees to see. And if they come into the store, they'll be asked to leave.
There are surveillance cameras outside, around the Twin Oaks Shopping Center, so the incident could have been caught on camera. But Austin police and manager Mary Lopez are asking anyone who may have witnessed the incident on Tuesday to come forward. 

If you have anything to report please call 512-974-5270.