AMBER Alert: Dallas County boy believed to be in Mexico, away from father, police say
WILMER, Texas - Wilmer police said they believe the 10-year-old boy at the center of an AMBER Alert issued earlier this week is with family in Mexico.
Investigators said Ian Aguilar was abducted from his home in Wilmer and his mother, Zuleika Lopez, was killed.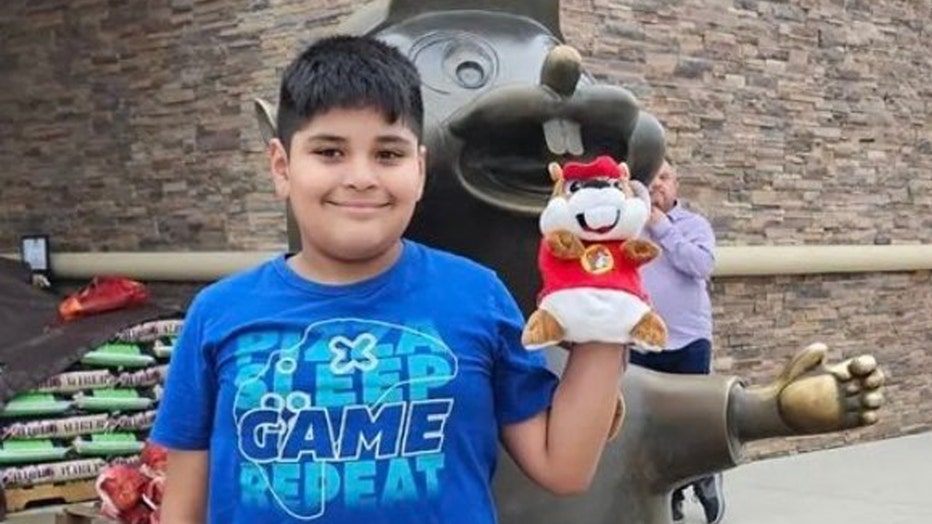 An AMBER Alert was issued for Aguilar on Tuesday, with his father, 38-year-old Juan Aguilar-Cano, named as the suspect.
In a news release on Friday, Wilmer police said they have been in communication with Aguilar's family and said they believe he is in Mexico and not with his father.
"We now have hope and reason to believe Ian is okay. Our investigation continues, and will continue, until we have absolute verification Ian is not in danger," Wilmer police said in a news release.
Family members said it's encouraging to hear Ian is alive, but they still don't know if he's safe. 
Wilmer PD went on to say they hope Ian will be reunited with family in the U.S. so they can see him and know he is safe.
Police didn't specify who the family member Ian was with, or how he ended up there.
Despite the positive update, Wilmer police said the AMBER Alert for Aguilar is still active and the investigation will continue until the 10-year-old is brought back to the U.S.
Investigators did not mention the boy's father's whereabouts in their update, but he is also believed to be in Mexico.
Police are working with multiple agencies to bring Ian back, and bring his father to justice.
Aguilar-Cano is a suspect in Lopez's homicide, according to police.
Police said Aguilar-Cano's car was found near a Tornado Bus Company in Houston earlier this week, but he and the boy were not there.
Tornado charters rides to Mexico, where Aguilar-Cano was born.
Police said, before this week, they had never been called out to the home.
CPS also confirmed it had not been to the home in the past.
Lopez's adult daughter, Zuri, checked on the home Tuesday after her mother, a longtime city of Dallas employee, didn't show up for work and Ian did not show up at school.
Outside the boy's home in Wilmer, there's a memorial with photos, flowers, and balloons. 
On Thursday, a vigil was held to remember Lopez and pray for her son's safe return. Zuri said Ian is autistic and in need of medication.