An Exciting Day on the Tennis Court as a Squirrel Bum Rushes the Court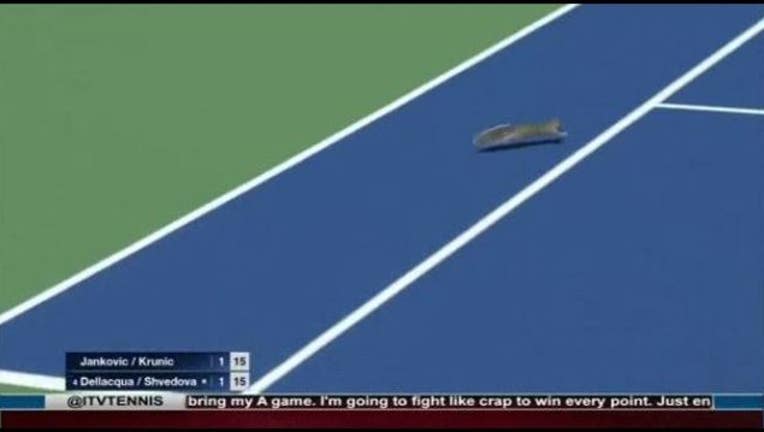 article
QUEENS, Ny. - It was a very exciting day for tennis at the US open especially on Court 5 during the doubles Jelena Jankovis-Aleksandra Krunic and Casey Dellacqua-Yaroslava Shvedova match when a squirrel made his television debut and raced around the court. 
Of course the little critter not only provided lots of laughs for people at home and in the stands, it also blew up on social media with people making funny comments about the furry, long tailed rodent. 
The tweet and video posted below is just one example of several that ended up online. 
This also isn't the first time a squirrel has ventured on a tennis court during the US Open, which is held in a public park in Flushing Meadows, Queens. This YouTube video is from the great squirrel escapade of 2013