APD asking public for help in locating animal cruelty suspect(s)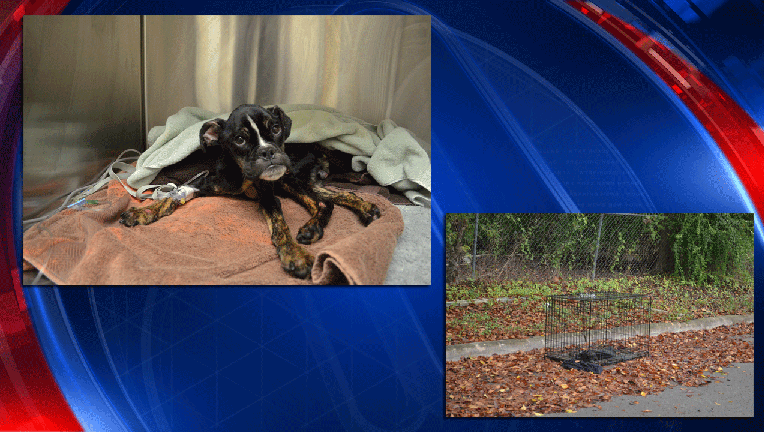 article
The Austin Police Department is asking for the public's help in locating the suspect(s) wanted for cruelty to non-livestock animals after a dog was found abandoned on the side of the road in a wire crate. 
On November 2, 2016, APD received a call for service in the 600 block W. Croslin St. about a deceased dog in a wire crate located in the street on the south curb line at the corner of W. Croslin/Guadalupe St.
There was a small black and brown dog lying on its side inside the crate; the dog was still breathing.
The dog is an approximately one-year-old small female Boxer or Boston Terrier mix.
She was wearing a brown collar with rhinestone studs on it.
The dog is doing well and recovering, but her condition is still considered critical at this point.
If you have information about who may have abandoned the dog on the side of the road or if you recognize this dog, please call the Animal Cruelty Tip Line: 512-978-0523. You can also submit tips by downloading APD's mobile app, Austin PD, for free on iPhone and Android.