APD partners with other law enforcement to crack down on bike thefts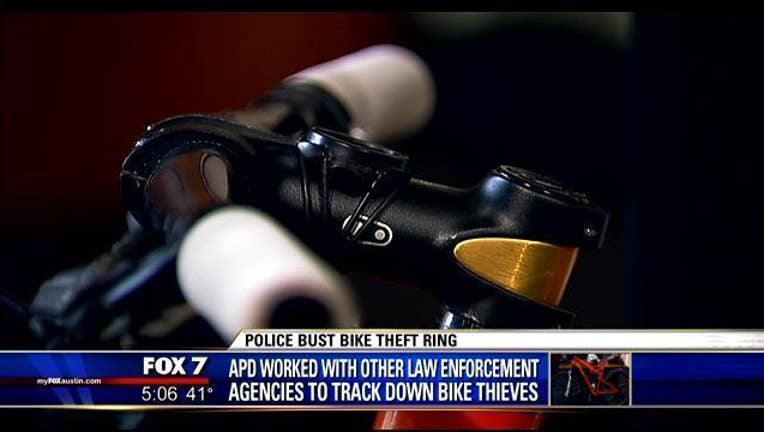 article
AUSTIN, Texas - Austin police have partnered up with other Texas law enforcement agencies to tackle a common problem across the area: bike thefts.
Police noticed some bike shops were hit by thefts when they rented out bikes, but they were never returned.
Those same bikes were later sold online, sometimes in different parts of the state.
With the cooperation with local shops, the use of bait bikes across downtown, and increased bike registration, police were able to ultimately identify and track down suspects of an organized theft ring.
Police say thieves steal bikes many ways.
"We have bikes that are stolen from bike shops, whether they're breaking in to the shops, which I know a couple of shops have had repeated break-ins. Or they're coming through and they're doing fraudulent rentals. So I think the imagination of the thief runs the gamit on how these bikes are being stolen. There is no one specific method," said Commander Troy Officer with the Austin Police Department.
Three out of four suspects in the bike theft ring have been arrested.
Charges are pending on the fourth suspect.
Police believe the group's total theft was valued at at least $70,000.