APD searching for two suspects in North Austin jewelry store armed robbery
AUSTIN, Texas - Three months with no arrests and no word on who the suspects are in an armed robbery of a jewelry store in North Austin.
"We are waiting for any response or any answer," said Yisel Guerrero with Iris Jewelry.
Guerrero says things have not been the same after her store was robbed at gunpoint back in October. Since then, they've added bulletproof glass, metal bars, and even require an ID but these changes don't change the fact the two suspects are still at large.
"This robbery was three months ago and we don't have any information, in the video you can see easily their faces," said Guerrero.
Now, the Austin Police Department is seeking the public's assistance in identifying the two suspects.
According to police, at approximately 6:25 p.m. on October 13, 2019, two armed male suspects robbed the Iris Jewelry Store on 9414 Parkfield Drive, leaving with an undisclosed amount of money. 
The suspects fled the scene in a grey Jeep Patriot. 
RELATED: APD seeking public's help in identifying Northeast Austin jewelry store robbery suspects
"Both suspects are Hispanic males, first suspect is approximately in his early 20s, second suspect is in his 30s. One of the suspects has very distinct tattoos on his hands," said APD Det. Filemon Zamora. "He has the outline of his skeleton of his hand on his right hand, on the left hand, he has the number 214 which we believe may be an area code out of Dallas."
 
The reason APD said they are waiting till now, nearly three months later, to ask for the public's help is because they were following leads.
"We've exhausted all means of trying to identifying these subjects so we are asking for the public's help in assisting us and identifying them," said Zamora.
 
Guerrero said following the robbery that many customers have gone up to her saying they've seen these two men trying to resell her jewelry. APD is now reporting this wasn't the case.
RELATED: Store owner still looking for men who robbed jewelry store employees at gunpoint
"We did follow up on some of those leads and review video. None of that video matches the suspects' descriptions that we have for this case," said Zamora.
While Guerrero worries her products have already been resold elsewhere, she's hopeful these two in this video will eventually get caught
APD doesn't believe these two suspects to be involved in any other robberies in the area.
APD has released a description of the suspects: 
Suspect #1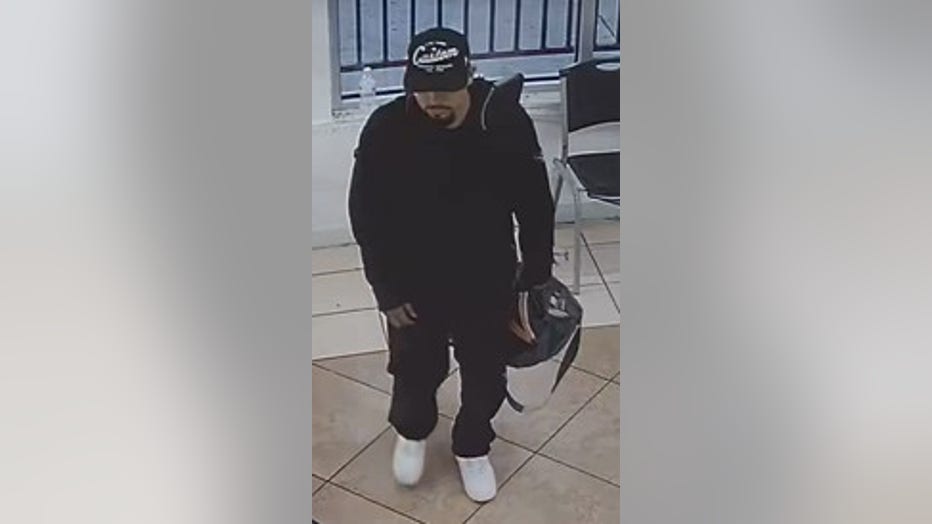 •    Hispanic male
•    Approximately 5'9"
•    Estimated to be in his mid-20s
•    Goatee
•    Slim build
•    Wearing a black hat with white letters, black hoodie, black pants, white shoes
•    Carried a blue duffle bag
•    He has a skeleton tattoo on his right hand and "214" on his left
Suspect #2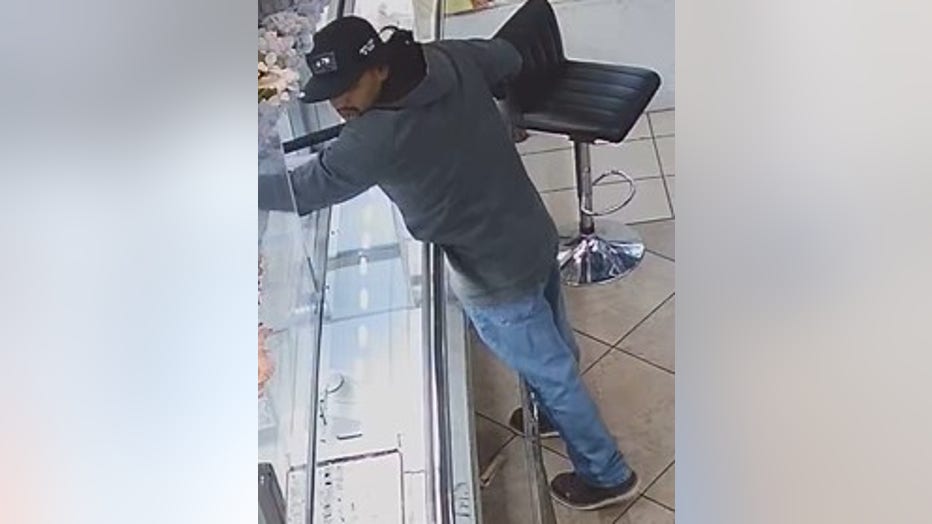 •    Hispanic male
•    Estimated to be in his 30s
•    Heavy goatee
•    Wearing a black hat, grey hoodie, blue jeans, and black shoes
If you have any information on this robbery case, call the APD Robbery Hotline at 512-974-5092.