Store owner still looking for men who robbed jewelry store employees at gunpoint
AUSTIN, Texas - In mid-November, folks are already excited to pull out their holiday decorations, but there's still something missing for Yisel Guerrero.
"For Christmas? Me? I would like them to find this guy and to recover our merchandise," she said.
She's still trying to keep a positive attitude after her store was hit last month by armed robbers.
RELATED: APD seeking public's help in identifying Northeast Austin jewelry store robbery suspects
 "We feel unsafe in Austin we expect for APD to do more," Guerrero said.
Security cameras captured in and outside of Iris Jewelry on Parkfield Drive the night of October 13th. Her employees were just about to close and in one-minute half of their inventory was taken at gunpoint.
"Some of my customers feel worried to come," Guerrero adds.
Last month Guerrero said the Austin Police Department says if it weren't for her very high-resolution cameras the aftermath could have been worse. However, because more than a month has passed and the suspects are still out there, Guererro says she feels worse.
Since October 13, she's added bulletproof glass window bars, more cameras, a rotating security guard and a sign that says "no guns" and "no hoodies". She says her employees still feel uneasy.
"We want to make sure we are dealing with the right customer," Guerrero said.
Guerrero says at least seven customers have told her not only have they seen those same men in the security videos in the area, but that the men are selling the same jewelry they stole from her store and they keep calling Austin police.
"One of my customers said she called him and said I saw the guy here at my apartment area and he said maybe I will go there to see the camera but he never go, he never called her back," she adds.
Guerrero says the department has more than enough information.
"I understand they are busy with too many cases but they don't pay any attention to our work here. That's the truth," she said.
In the meantime, she's thankful for loyal customers and hopeful to have closure before for the new year.
APD didn't respond to requests for comment, but Guererro says there's a $2500 reward for any information that will lead to an arrest. 
The pair fled the scene in a gray 2014 Jeep Patriot with an undisclosed amount of jewelry. The suspects are described as Hispanic males, one in his mid-twenties and the other in his late twenties to early thirties.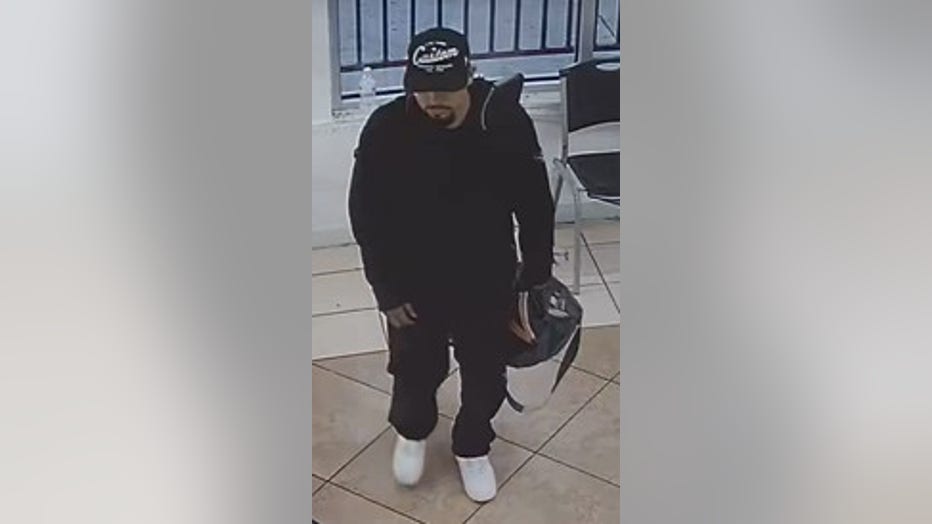 The younger man is around 5'9", 160 pounds with short black hair and a goatee. He was last seen wearing a black hooded sweatshirt with a tiger head logo on the left sleeve, a black baseball cap with "Live Free Custom" in white letters, black pants, and white sneakers. He also has tattoos, one on top of his right hand of what appears to be hand bones and one on top of his left hand with the numbers "214".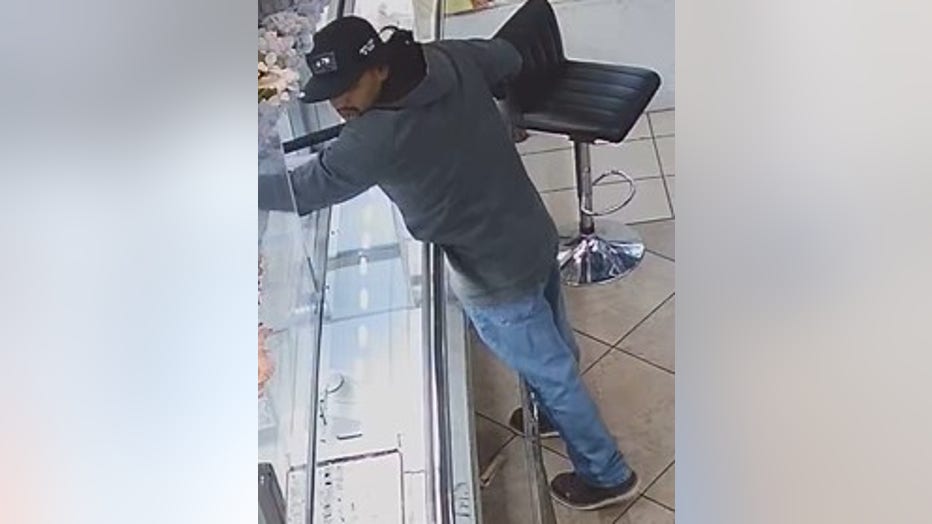 The older man is around 5'9", 200 pounds with long black hair in a ponytail and a goatee. He was last seen wearing a gray hoodie, a black baseball cap with white letters on the left side, light-colored blue jeans, brown shoes with white soles and a ring on his right index finger. He was also carrying a black backpack with "made for more general motors" in white lettering.
Anyone with information about this incident is asked to call the APD Robbery tip line at (512) 974-5092, Crime Stoppers at 512-472-TIPS or use the new Crime Stoppers App. Tips can also be submitted by downloading APD's mobile app, Austin PD, for free on iPhone and Android.