APD:Son charged for tampering with fathers decomposed body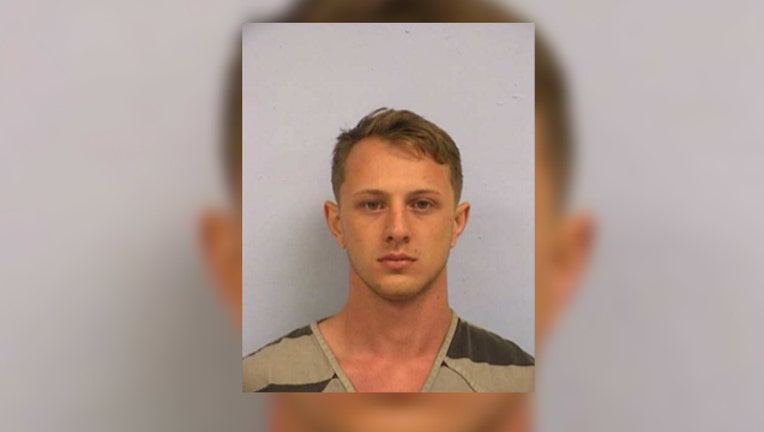 article
AUSTIN, Texas - Travis County police arrested Skye McMillon, 24, for tampering with or fabricating physical evidence after police found his father's badly decomposed body.
The Travis County Sheriff's Office conducted a welfare  check on Sunday around 10:30 a.m. at 10201 Sandy Beach Road, Dripping Springs.
This comes after a concerned supervisor contacted police that their employee, Steven L. Nurse, 60, had not shown up to work for 13 days. The supervisor told the Travis County Sheriff's Office that they called,text messaged and reached out through Facebook but had not received a response from Nurse.
When police arrived a strong foul odor radiated from the residence. A neighbor identified as Dennis McCarty who lives across the street from the Nurse residence approached police and informed them that they hadn't seen Nurse in days and that his car was missing from the driveway.
The missing vehicle is described as a 2005 Green Subaru Outback license plate GJX-6345.
McCarty put police in contact with a former next door neighbor of Nurse's, Wesley Grimes.
According to court documents, Grimes texted Nurse around 12 p.m. Sunday and received a response.
Police were able to trace Nurse's phone to the 3900 block of Bee Caves Parkway near the Hill Country Galleria parking garage area.
The missing car was located by police and sitting in the driver's seat was Nurse's 24-year-old son Skye McMillon. Police also found Nurse's cell phone in the car. McMillon told officers he had taken his father to a hospital two days earlier.
Police continued their welfare check at the residence and found a severely decomposed man lying on the floor. Police said the body was partially covered by a blanket and looked as though salt was poured on the body.  There were also burned candles near the body, according to police.
Police acquired a search warrant and when searching the residence found a bloody rug on top of the bed next to the body.  Crime Scene technicians sprayed Blue Star, a substance that detects blood. When sprayed, a trail indicated that the body had been inside the living room and transported to the bedroom. The Blue Star revealed a large amount of blood on the floor that had been cleaned up. 
The body was later identified as Steven Nurse.
According to police, McMillon has a criminal history of aggression towards his father. Back in 2011, he was charged with aggravated assault.  According to police he beat his father with a shovel while he was asleep on the couch.
McMillon has been charged with tampering with or fabricating physical evidence of a human corpse.
His bond has been set at $100,000.