Ariana Granda slams Piers Morgan over nudity comments: 'It's our choice'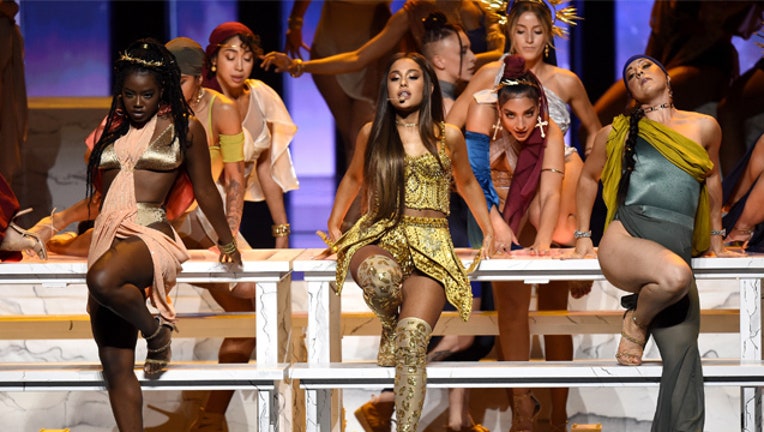 article
Ariana Grande had some strong words for Piers Morgan after the journalist launched a Twitter tirade on Wednesday against the U.K. girl group Little Mix and her mother, Joan Grande.
The feud started after Morgan criticized the promotional art for Little Mix's upcoming album, "LM5," calling the image a copy of a previous photo shoot done by the Dixie Chicks. "Hey @LittleMix – when are you going to admit you stole this idea from @dixiechicks?," he wrote.
In response to the tweet, Joan Grande came to Little Mix's defense before criticizing Morgan for his previous remarks about talk show host Ellen DeGeneres: "Honestly what is wrong with you @piersmorgan ? Didn't your mother ever teach you, if you have nothing nice to say, don't say it! You came for @TheEllenShow yesterday which was disgraceful, she is an angel. @LittleMix today, did you ever hear of paying homage? And..well never mind."
Morgan had previously called out double standards in Hollywood in response to a video montage of male celebrity bodies posted by DeGeneres in honor of International Men's Day. In the tweet, Morgan calls DeGeneres' video "the hypocrisy of modern feminism laid bare."
Read more on FOX NEWS.