Arrest made after 'incendiary device' starts fire at Travis County Democrats office
AUSTIN, Texas - Austin Fire Department Arson Investigators, along with the FBI, have made an arrest in the incident from September 29 at the Travis County Democratic Party (TCDP) Headquarters. 
Ryan T Faircloth, 30, has been arrested and charged with possessing a prohibited weapon and arson, a second-degree felony. The arrest was made earlier this morning, according to the Austin Fire Department. 
Captain Jeffrey Deane from AFD's Arson Investigators team held a press conference earlier to provide more information on the investigation and arrest. Deane is also assigned to the FBI's Joint Terrorism Task Force (JTTF) and was able to provide information from that perspective.
WATCH THE PRESS CONFERENCE HERE
TCDP Headquarters damaged by 'incendiary device'
The Austin Fire Department says firefighters and officers with the Austin Police Department responded to the fire around 2 a.m. on Wednesday, September 29. When they arrived, employees at a neighboring business had already extinguished the fire with a fire extinguisher.
The fire happened at the TCDP Headquarters located in the 1300 block of East 6th Street. 
While looking through surveillance footage, investigators noticed a maroon-colored F150 traveling north on Navasota without its headlights on. The vehicle slowly turned westbound on East 6th Street.
Shortly after, a person is seen on camera wearing an American flag face covering and an American flag head covering. This person was later identified to be Ryan T Faircloth.
Faircloth was captured on video near the building placing an incendiary device inside the building after breaking a window with a rock, according to the Austin Fire Department. investigators were able to connect Faircloth to the incident thanks to an anonymous tip.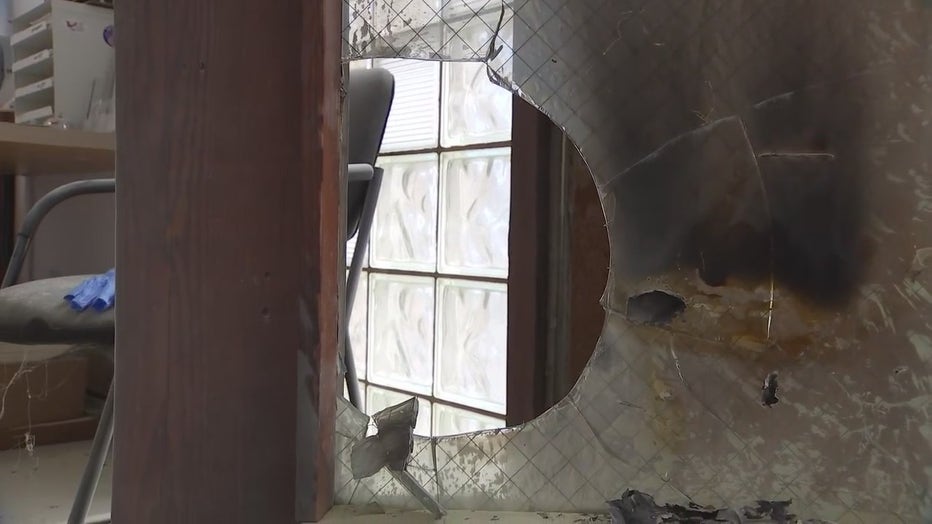 ___
DOWNLOAD: FOX 7 AUSTIN NEWS APP
SUBSCRIBE: Daily Newsletter | YouTube
FOLLOW: Facebook | Instagram | Twitter