Arrest made in 15-year-old Llano County cold case
LLANO, Texas - The Llano County Sheriff's Office has made an arrest in a fifteen-year-old cold case.
Jimmy Don Wolfenbarger of Lubbock was indicted by a Llano County Grand Jury on May 3 for the November 2006 murder of 46-year-old Holly Marie Simmons of Buchanan Dam.
LCSO says that on May 12, Wolfenbarger turned himself into the Lubbock County Jail and was released after posting a $2 million bond. Wolfenbarger was ordered to turn over his passport.
SIGN UP FOR FOX 7 AUSTIN EMAIL ALERTS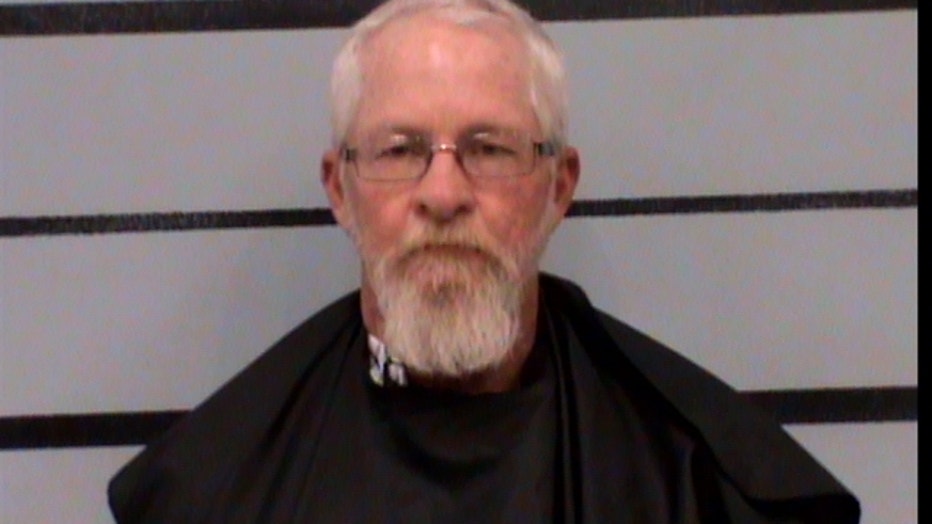 Jimmy Don Wolfenbarger (Llano County Sheriff's Office)
On July 7, 2009, LCSO deputies, along with the Texas Rangers and LCRA Law Enforcement personnel, responded to a call about possible human remains found in Inks Lake, says the sheriff's office. Recreational divers had discovered a submerged aluminum boat with a body at the bottom of the lake under the Hwy 29 Bridge, close to the center of the lake. 
The Texas Rangers say that concrete bags, which had become waterlogged and hardened, had been placed over the body.
A couple of days later, the boat and the remains were recovered by a Texas DPS dive team. The remains were then confirmed to be human and transported to the Travis County Medical Examiner's office to be identified.
DOWNLOAD THE FOX 7 AUSTIN NEWS APP
The body was identified in September 2009 as Simmons, who had been reported missing by her 17-year-old daughter from her home in Buchanan Dam in November 2006. Simmons had dropped her daughter off at the school bus stop the previous morning and was never seen alive again.
The Travis County Medical Examiner's office was able to identify Simmons from dental records and ruled her death a homicide.
Immediately following Simmons' disappearance, her house on Cortez Trail was thoroughly examined for evidence. Neighbors, coworkers, and associates were also interviewed by investigators, says the Texas Rangers.
In 2016, the Texas Rangers Unsolved Crimes Investigation Program reviewed the case extensively, ultimately assigning it to a Texas Ranger to reinvestigate with the Llano County Sheriff's Office. Following a five-year investigation, Wolfenbarger was named a suspect. 
Wolfenbarger, Simmons' landlord, lived near her home in an RV park at the time. He often had disputes with Simmons regarding one of her two daughters, says the Texas Rangers.
Anyone with information in this case, or any other case, is asked to please come forward. To be eligible for cash rewards, tipsters MUST provide information to authorities by calling the Crime Stoppers hotline at 1-800-252-TIPS (8477). All tips are anonymous. Individuals can also submit information through the Texas Rangers' Cold Case website or by phone to the Missing Persons Hotline at 1-800-346-3243.