Assistant principal facing felony charges after alleged assault of 10-year-old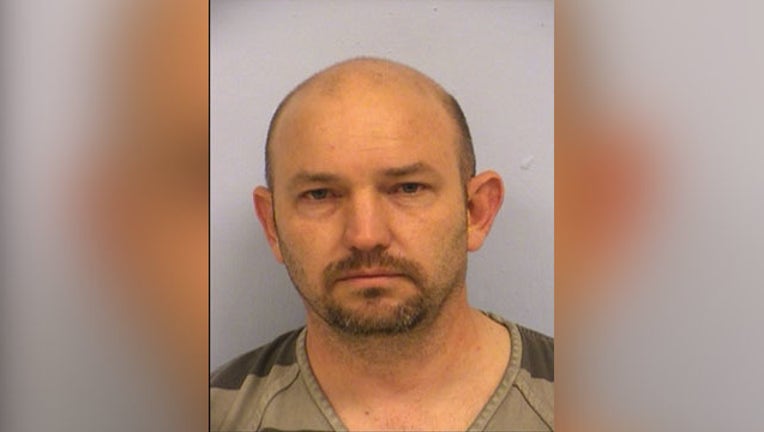 article
AUSTIN, Texas - An assistant principal is  facing felony charges for injury to a child after police report that he assaulted a 10-year-old boy at a birthday party last Friday.
 Austin Police said the incident happened at the Playland Skating Rink in the 8800 block of McCann Drive. Police responded to physical disturbance call from a witness. 
According to the affidavit the 10-year-old boy said he asked a Playland employee if he could have some leftovers from the party and the employee said yes. 
Shortly after, the suspect identified in the court affidavit  as 40-year-old Chad Warren Sanders told the victim that he could not take anything from the table and to put the items down.
The victim then skated off and when he saw Sanders searching for him he hid by the video gaming area. Eventually Sanders found the victim and grabbed him by the neck using both hands causing the victim to stop breathing for a few seconds. 
The victim then said Sanders asked him for his wallet. The boy said he didn't have it and that's when Sanders took the victim's glasses.
Police took photos of the victim's injuries. The victim had a red area on the left side of his neck around two inches long. 
After viewing surveillance video provided by the Playland Skating Rink police confirmed what the victim had described. 
The video showed an adult male walking over to where the victim was hiding and the suspect bending over the victim and stomping his right leg either on the victim or near him. The suspect then appears to pick up the victim by the neck. 
The video also documented a witness walking over to the victim to check on him. 
According to court documents, police were able to connect Sanders to the party because of surveillance video showing the suspect carrying a cake for the party. Along with the reservation contact that was under his wife's name. 
Police went to Sanders' home and questioned him about last Friday. According to the affidavit Sanders said he only witnessed a dispute between children. Once police asked Sanders for his personal information police said his demeanor changed. Sanders' eyes began to water and the area around his eyes turned red.
The case is still being investigated. 
According to Sanders Facebook page he is an assistant principal at a local middle school.