Attorney for Stormy Daniels arrested for domestic violence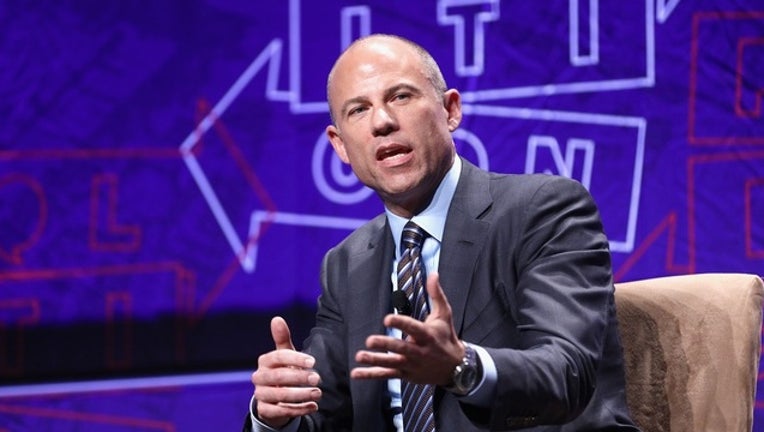 article
LOS ANGELES - The attorney for porn actress Stormy Daniels and a woman who accused U.S. Supreme Court Justice Brett Kavanaugh of sexual misconduct has been arrested.
App users: View full article here
TMZ.com first reported Michael Avenatti, who gained international fame for his attacks against President Donald Trump on behalf of his client, was arrested for felony domestic violence.
The online publication reported their source said Avenatti was arrested Wednesday after a report was filed about the incident which happened the previous day at an exclusive apartment building in the Century City area of L.A.
RELATED: Michael Avenatti arrested in LA on domestic violence charge
SEE ALSO: Kavanaugh denies accusations from third accuser, saying they're from 'Twilight Zone'
TMZ said Avenatti remained in custody as of Thursday evening.
Avenatti, who has said he's mulling a 2020 presidential run, became famous as Daniels' lawyer and pursued the president and those close to him relentlessly for months, taunting Trump in interviews and baiting him and his lawyers in tweets.
SEE ALSO: Trump attacks porn actress Stormy Daniels as 'Horseface'
Daniels, whose real name is Stephanie Clifford, has said she had an affair with Trump in 2006 and has sued to invalidate the confidentiality agreement she signed days before the 2016 presidential election that prevents her discussing it. She also sued Trump and his personal attorney, Michael Cohen, alleging defamation.
The Vermont Democratic Party canceled events planned for Friday and Saturday, where Avenatti was scheduled to speak, and is refunding ticket sales.
The Associated Press contributed to this article